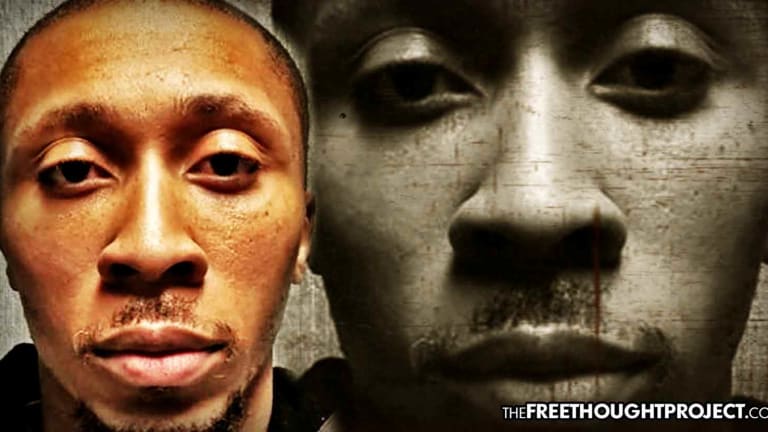 Cop Arrested for Pulling Woman Over, Raping Her to Deliberately Infect Her With HIV
In a most insidious case, a cop in Maryland has been arrested for raping a woman he pulled over and deliberately attempting to infect her with HIV.
Fairmount Heights, MD — Over the years, TFTP has reported on outrageous police crimes ranging from hiring hitmen to kill girlfriends for refusing to have an abortion to urinating on children. Crimes committed by those sworn to uphold the law seemingly know no bounds. While rape is an unfortunately common crime among police officers, a cop in Maryland was indicted this week, not only for rape but also attempting to infect a woman with the human immunodeficiency virus, or HIV. We can now add 'spreading HIV' to the long list of utterly horrifying police crimes.
Imagine you're a woman driving home from work one evening and you are targeted for a traffic stop by police. The two police officers then steal your car as one of them takes you away alone in his cruiser. That officer then forces you to have sex with him for your freedom and knowingly attempts to infect you with a deadly disease, HIV. Well, that's exactly what happened to one woman in Maryland last year and the cop who did it is finally seeing some form of accountability.
According to Prince George's County Police Department, Fairmount Heights Police Officer Martique Vanderpool, 30, pulled over a woman for a traffic stop last September. He was with his partner, but the two split up and Vanderpool got his victim alone.
As the WaPo reports:
Vanderpool allegedly stopped the woman for speeding around 11:20 p.m. on Sept. 6 in Capitol Heights, not far from the Fairmount Heights town limits in Prince George's County, according to charging documents. In December, police said they were still investigating whether a traffic violation had occurred. Stawinski declined to comment on what the investigation had determined in that respect.

Vanderpool asked the woman to get out of the car because she did not have a driver's license, police said. The woman became upset, and Vanderpool told her he was going to have her car impounded, charging documents say.

A second officer handcuffed the woman while Vanderpool called a towing company, according to charging documents.
Vanderpool then took the woman to the police station and "demanded the victim engage in a sex act or be arrested. The victim complied," according to the release.
After raping her under duress, Vanderpool still issued his victim several citations, then drove her to the impound lot and had her car released back to her.
Police began an investigation into Vanderpool after receiving a question about a motorist's traffic stop and arrest. During their investigation, police said they found out Vanderpool has HIV. His victim was given preventative medication after coming forward. Her HIV status has not been disclosed publicly.
The charges against Vanderpool include first- and second-degree rape, having sex with a person in custody, attempting to transfer HIV and misconduct in office.
During the investigation, Vanderpool made a move which many criminal cops make and resigned to avoid repercussions.
Asked during the news conference whether Vanderpool had to know he is HIV-positive to be charged with the attempt to infect someone, State's Attorney Aisha Braveboy only said, "We believe that in this case, all of the elements were met to substantiate that charge."
According to the indictment, Vanderpool had violated Maryland's law that prohibits "knowingly" transferring or attempting to transfer the HIV virus to another person.
As CNN reports, in another count of reckless endangerment, the indictment said Vanderpool had intercourse "knowing that he had human immunodeficiency virus that created a substantial risk of death or serious physical injury" to the woman.
Now, likely knowing there are more victims, investigators are trying to determine whether Vanderpool has had sexual contact with others and are asking anyone with questions or information to contact them at 301-856-2660.
"This conduct creates in me concerns that we have other people that may have been impacted whether as the victims of crime or in relationships with the individual in question. If you have those concerns, please contact that number," Stawinski said.
"There's two pieces to this ... additional crimes that may have occurred in our community and then there's concerns about the public health," Stawinski said.
Vanderpool is currently being held without bond at the Prince George's County Department of Corrections.