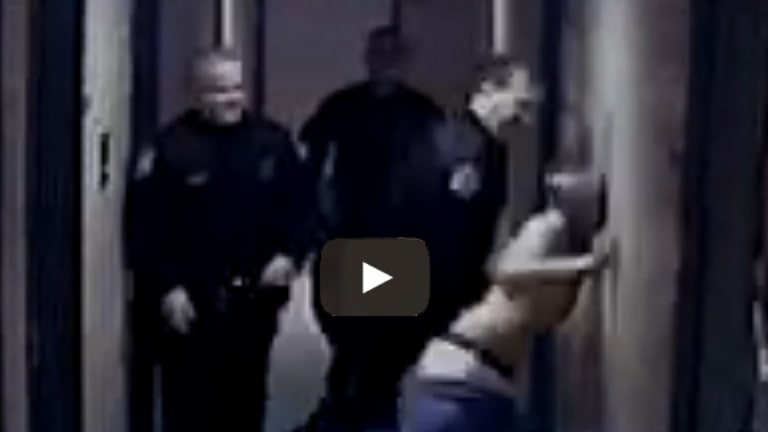 Cop Indicted After Video Surfaced of Him Slamming Man's Head into the Wall and Laughing About It
April 30, 2014
Officer Mark Richardson, who was indicted in connection to an alleged police brutality case, waived arraignment in Rockingham Superior Court Thursday.
Richardson has been on unpaid administrative leave since being indicted earlier this month on the charge.
He faces an enhanced sentence and up to a $4,000 fine because Richardson was on duty when he slammed Michael Bergeron Jr., of Seabrook, then 19, head-first into a concrete wall on Nov. 11, 2009.
The incident came to light when Michael Bergeron, the victim in the video, uploaded it to youtube earlier this year.
The other two officers shown in the video, Adam Laurent and Keith Dietenhofer, remain on paid leave/vacation.
Prosecutors said they won't face criminal charges for their roles the events that transpired after Bergeron was taken into custody on Nov. 11, 2009, on a driving while intoxicated charge.