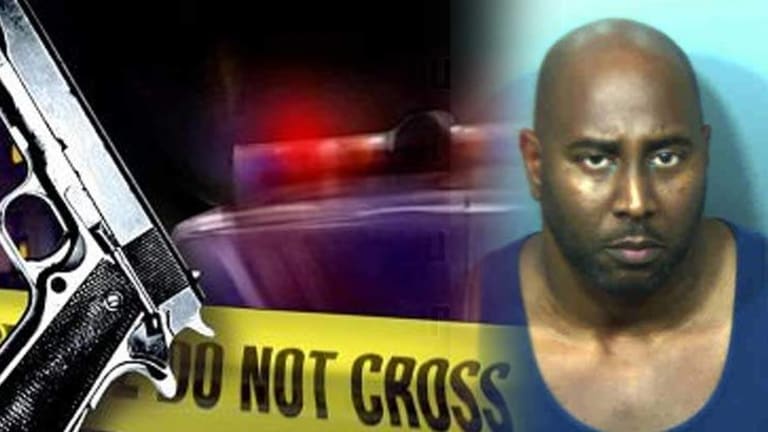 Cop Investigating Parked Car Finds Fellow Cop Inside, Forcing Woman to Perform Sex Act at Gunpoint
When a patrol officer came upon a suspicious SUV, he found that it was occupied by a cop who was forcing a woman to perform a sex act on him, at gunpoint.
Palmer Park, MD -- While the U.S. debates whether or not Bill Cosby offered Quaaludes to women, cops across the country are beating, raping and molesting and Americans are silent.
In just the last 2 weeks, a cop has been arrested for beating his wife, while lighting her head on fire. Another cop escaped jail time after admitting to raping a toddler. An Amarillo cop was fired after responding to a home and allegedly raping the woman who called police.  An officer of the year in Illinois, was arrested for strangling and raping two women. A Phoenix cop admitted to kidnapping and raping a woman he was supposedly attempting to arrest. These are just the ones we were able to cover, there are more than likely several more.
And now we have another "isolated incident" coming from Palmer Park, Maryland.
On Monday, a Maryland State Trooper was arrested and charged with forcing a woman to perform a sex act at gunpoint.
According to My Fox DC,
Prince George's County police have charged 43-year-old Brian Tucker, of Fort Washington, Md., with first-degree sex offense and a handgun charge for an incident that happened at around 2 a.m. Monday in Capitol Heights.

Police say Tucker was off duty when an officer found a woman performing a sex act on Tucker in exchange for money outside of an SUV parked in a cul-de-sac in the area of Rochell Avenue and Hazelwood Drive. However, the victim told police Tucker forced her with a gun to engage in an additional sex act against her will.
Unlike some of the other cases in the past two weeks, Tucker wasn't in uniform as he allegedly forced a woman to have sex with him. How many other women have experienced a similar fate during this man's 18 years on the force?
When these cases pop up in the local media, they are but tiny blips on the radar. Even in extreme cases, in which cops face dozens of charges for raping multiple women, while on duty, does it even register on a single minute of primetime television.
It's a virtual epidemic of sexual abuse, doled out by those sworn to protect and serve, and most Americans are worried about taking down some archaic piece of cloth.
Police officers in this country can routinely rape, molest, beat, steal, and kill, and remain on the job. However, if they happen to take a distasteful picture in some tacky boxer shorts, they are immediately fired, and the media only cares about some man in his underwear! Shameful indeed.