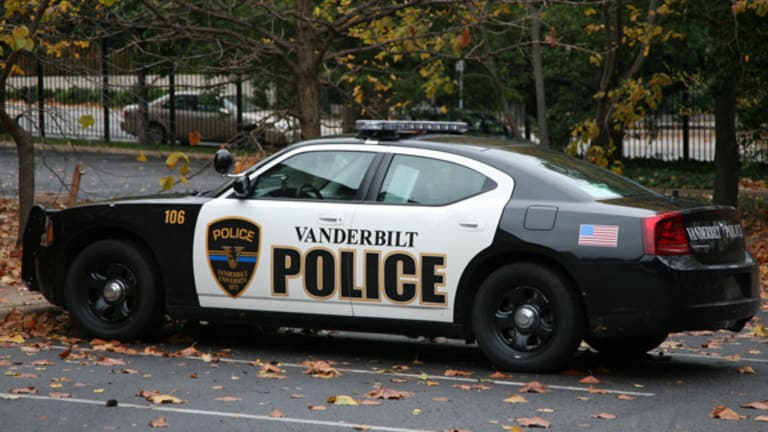 Cop Keeps Job After Breaking Into Police Station and Stealing Car
John Vibes
May 26, 2014
A law enforcement officer who allegedly broke into his captain's office and stole a police vehicle will keep his job after a panel decided that his transgression did not "violate his sworn duty to protect and serve the citizens of the city of Vermilion." Vermilion is a city located in Ohio where this incident took place.
On the weekend of February 8th, officer Dale Reising allegedly broke into his captain's office through the ceiling and stole a set of keys for one of the patrol cars.
Captain Mike Reinheimer noticed that something was wrong the following day when he entered his office and found debris from the ceiling tiles scattered throughout the room. Reinheimer also noticed that one of the patrol cars was parked in the wrong place, and remembered that the only keys to that specific car were in his office over the weekend.
Putting two and two together Reinheimer realized that someone probably broke into his office to steal the keys. After opening up an investigation, the police discovered that Reising copied the car key at Ace Hardware.
Reising claimed that he was only stealing the car and breaking into the office to "see if it could be done". However, throughout the investigation he was caught in numerous lies and only confessed when it was discovered that he made a copy of the key.
On May 12, a panel made up of various city officials and an organization called the Ohio Patrolmen's Benevolent Association decided that Reising would receive a 30-day unpaid suspension, and that he would be required to take ethics courses before returning to work, allthough he will be still able to keep his job.
John Vibes is an author, researcher and investigative journalist who takes a special interest in the counter culture and the drug war. In addition to his writing and activist work he is also the owner of a successful music promotion company. In 2013, he became one of the organizers of the Free Your Mind Conference, which features top caliber speakers and whistle-blowers from all over the world. You can contact him and stay connected to his work at his Facebook page. You can find his 65 chapter Book entitled "Alchemy of the Timeless Renaissance" at bookpatch.com.