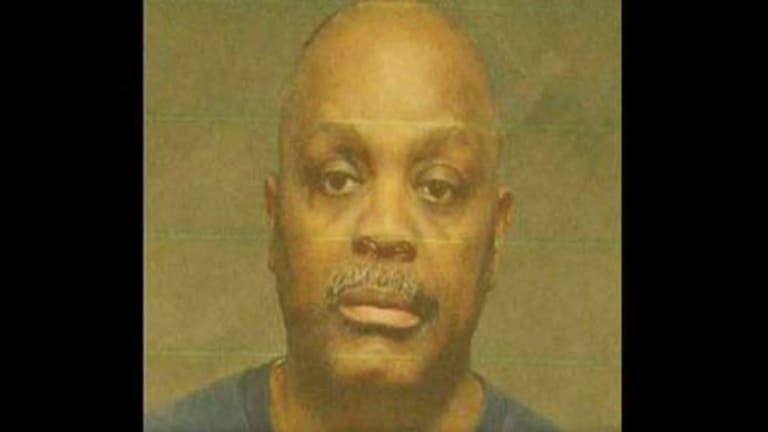 Cop Tries to Kill Woman at Day Care, Breaks Her Leg in front of Infant, Gets NO JAIL TIME
Despite admitting to holding a woman hostage, beating her, breaking her leg, and trying to kill her, this cop got off virtually Scott Free.
Wayne County, MI -- A travesty of justice and an illustration of the lack of justice police officers face comes out of Wayne County Monday as a deputy escapes jail time for brutally attacking and trying to kill his wife.
Darrel Armour, a reserve deputy with Wayne County, was married to Latonya Pettway for only four months before he decided to hold her hostage and viciously attack her.
Pettway explains how she was watching an infant at her in-home daycare when Armour held her prisoner for three hours.
"I just wanted to leave; I was scared," she said.
But she could not leave. Every time Pettway tried to escape she was assaulted and threatened with a pistol by Armour.
"He threw me down and my leg went back behind me while he was pushing the door closed so I couldn't get out," Pettway said describing how Armour broke her leg in three places.
As Pettway struggled for her life, Armour began to take final action to kill her, telling her that this will all be over soon.
"While he was sitting on my back, he put his hands over my mouth nose and I couldn't breathe," she said. "He used the other hand to use his cell phone and to call his kids. To tell them he was sorry and that he loved them."
Armour was about to kill Pettway.
Fortunately, Pettway was able to get enough of her mouth free from Armour's hand to scream for help and one of Armour's daughters on the other end of the phone heard her cries.
Armour's daughter immediately called the police who showed up just in time to stop one of their own from killing an innocent woman.
"He admitted he was holding me against my will for three hours," she said.
According to My Fox Detroit,
Armour was arrested and charged with domestic violence and he pleaded guilty.

But her sheer disappointment came when the judge sentenced her husband Monday afternoon to 12 months probation.
"Where is the justice," Pettway said. "What would have happened. I could have been the same lady whose husband killed her and her kids. But I was one of the lucky ones."
Pettway says she is now in constant fear of this monster returning to finish the job.
"I just want people to know that if they do report it, something has to happen besides a slap on the wrist," Pettway said. "Twelve months probation is pretty much a waste of my time."
To add insult to injury, Armour may or may not still be a cop. FOX 2 tried to reach out to Wayne County sheriff's department on Monday and they could not confirm whether on not Armour has been fired.
Statistics show that 1 in 4 women in the US is a victim of domestic violence, those numbers jump to 1 in 2 if they are married to a cop.
"A big part of police culture is the code of silence, the prosecutors depend on police for their cases, the police depend on each other - it's a very insulated system," says Diane Wetendorf, author of Police Domestic Violence: Handbook for Victims,. Cops will all too often look the other way when it is "one of their own" facing accusations.
A study conducted by the Domestic Violence Task Force called Domestic Violence in the Los Angeles Police Department: How Well Does the Los Angeles Police Department Police Its Own? revealed that performance evaluations of cops with a history of domestic violence are largely unaffected. The study of the Los Angeles Police Department further examined the 91 cases in which an allegation of domestic violence was sustained against an officer.
Over three-fourths of the time, this sustained allegation was not mentioned in the officer's performance evaluation.
Twenty-six of these officers (29%) were promoted, including six who were promoted within two years of the incident.
The report concluded that "employees with sustained allegations were neither barred from moving to desired positions nor transferred out of assignments that were inconsistent with the sustained allegation."
Armour is yet another example of the thin blue line looking the other way as one of their own, commits horrid atrocities.