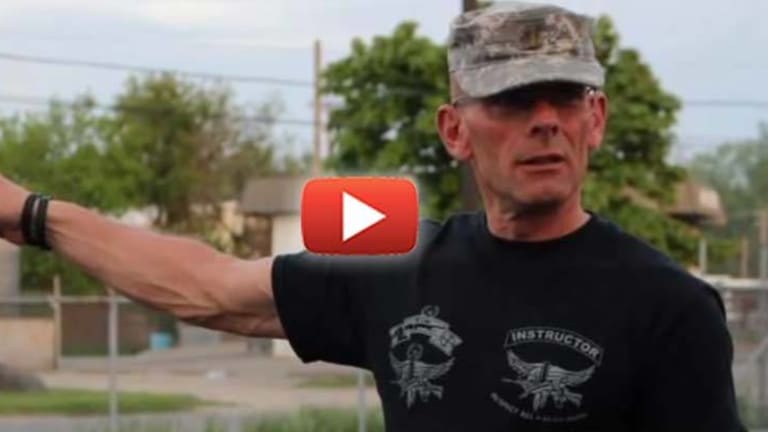 Cop Kills Himself to Cover Up his Crimes, Staged it to Make it Look Like a 'War on Cops'
An entire town was locked down and no suspects were ever found after a police officer was shot. Today we find out that it's because he shot himself.
Fox Lake, IL -- In September, a massive manhunt ensued after Lt. Joe Gliniewicz was found dead 50 yards from his cruiser 15 minutes after he radioed in that he was pursuing three suspects on foot. Despite locking down the entire town, no suspects were found in the area.
On Wednesday, it was revealed that the reason no suspects were ever found was due to the fact that Gliniewicz killed himself. In a press conference Wednesday morning, Lake County Major Crimes Task Force commander George Filenko said, "This staged suicide was the end result of extensive criminal acts that Gliniewicz had been committing."
An investigation revealed Gliniewicz had been stealing and laundering money from the police department program that mentored young people hoping to become law enforcement officers.
After fearing that he'd be caught, Gliniewicz planned an elaborate and "a carefully staged suicide," according to Filenko. Investigators found that Gliniewicz, "who had experience creating mock crime scenes," fabricated the entire exhibition to make his suicide look like a homicide.
Investigators also said that Gliniewicz had help from at least two other individuals, but they couldn't say whether or not they were cops, citing the "ongoing investigation."
On September 10th, Lake County Coroner Thomas Rudd announced that he suspected Gliniewicz death could have been a suicide, but he was met with heavy backlash from Gliniewicz's fellow officers.
The Lake County Sheriff's Office was incensed at Rudd's public comments, and said the coroner put "the entire case at risk."
"This is an active investigation, and it's inappropriate for anyone other than the investigating body to release information to the media, prior to providing a final written report of the findings, or even having a conversation with the Task Force," said Filenko in September.
Adding even more mystery to this already perplexing case was the fact that Gliniewicz was involved in an investigation of his own prior to his death.
According to WGN TV:
WGN Investigates has learned that the village sought approval to pay more than $25,000 to a private detective agency to investigate its former chief of police.

The chief was placed on paid administrative leave after a village administrator started questioning what she called lax discipline of another officer.

That officer was accused of verbally and physically abusing a man in custody. The incident happened in December, but the village review didn't begin until eight months later.
The shooting occurred the day after Gliniewicz was asked to help in the investigation of the chief.
During the media frenzy following the death of Fox Lake police Lt. Joseph Gliniewicz, some mainstream outlets invariably began creating their own narrative, pushing the bounds of speculation with a dearth of known facts. Fox News, in particular, used it to trump their new slogan of a "war on cops," despite the fact that 2015 is turning out to be a safe year for cops, relative to past years and decades.
With this revelation comes yet another death blow to the false narrative pushed by police that there is actually a "war on cops."