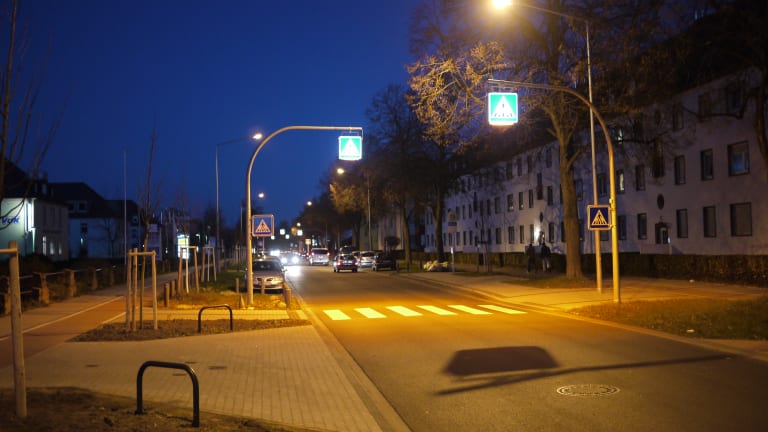 Cop Shoots and Kills Man After Stopping Him for "Walking in a Crosswalk"
A man is dead because he refused to be harassed by a Police Officer. The reason for the NLVPD harassment? The 38-year old homeless man was "walking in a crosswalk."
According to NLVPD Public Information Officer Chrissie Coon, the uniformed officer was patrolling the area of Woodard Street and Tonopah Avenue about 1 a.m. when he saw a man walking in a crosswalk. Coon said the officer informed dispatchers he was going to stop the person.
According to Coon, the encounter with the 38-year-old homeless man grew violent.
Within minutes of the encounter, the officer called dispatchers to say there had been shots fired and medical assistance was needed, according to police.
Police said the person shot by the officer died at the scene. There were no injuries to the officer.
An investigation revealed the officer stopped his patrol vehicle along the sidewalk and attempted to approach the man on foot. Police said the man was being uncooperative and he began to back way from the officer towards the backyard of an abandoned residence.
Coon said there was also a knife recovered from the scene.
This type of stop and harass procedure is a clear violation of the individual's right to be free from unreasonable search and seizure.
What part of "shall not be violated" does the NLVPD not understand? Because of their negligence and aggressive tactics a man is dead.
Neither the officer's nor the homeless man's identities been released. The officer in the shooting was only identified as a 31-year-old, five-year veteran of North Las Vegas police. He was placed on paid administrative leave.
FOX5 Vegas - KVVU