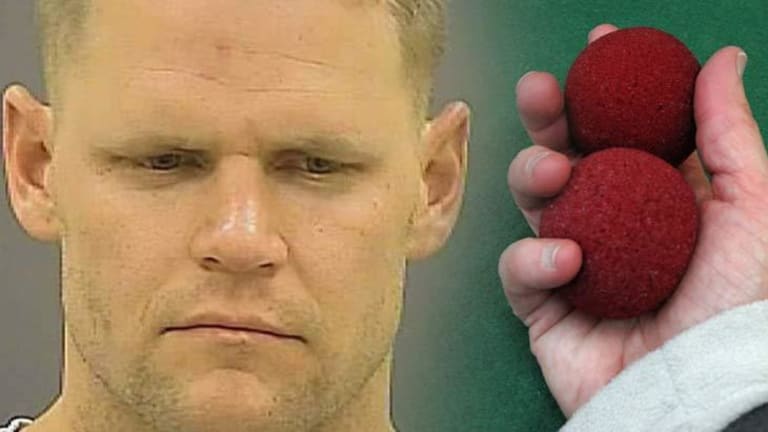 Cop Off the Job After Pleading Guilty to Attacking a Man and Biting his Testicles
Testicle-biting cop is off the job but faces no jail-time after brutally attacking an innocent man.
Baltimore, MD — After pleading guilty to public intoxication and endangering the safety of another person, a police corporal has recently lost his job. During the incident, the officer was accused of biting a man in the testicles on Cinco de Mayo. Although the officer was originally charged with second-degree assault, prosecutors dropped the charge while negotiating for a guilty plea.
At 11:47 p.m. on May 5, police officers responded to an assault call in the alley behind a Baltimore bar called Looney's Pub. According to the police report, off-duty Anne Arundel County Cpl. Michael Flaig was inappropriately groping the victim's female roommate when the victim asked him to stop. After Cpl. Flaig refused, the off-duty cop waited outside the bar with another man to ambush the victim.
As the victim began walking home, Flaig ran up from behind and tried to punch him in the face. After ducking the punch, the victim successfully fought off his assailants until Flaig pulled him to the ground. When the victim began straddling Flaig in an attempt to prevent him from escaping, the off-duty cop bit him in the testicles before fleeing.
"The bitee actually got the better of him in the fistfight. After we broke them up is when he disclosed he'd been bitten in the testicles," witness Thomas Bourne told WBALTV. "He was upset, took him a long time to calm down. He indicated he needed medical assistance. He was bleeding in his area after what happened."
Officers found an inebriated Flaig hiding on the second floor of the bar with fresh bloodstains on his polo shirt. Charged with second-degree assault and an alcohol offense, Flaig initially faced up to 10 years in prison or $2,500 for the assault charge and 90 days or $100 for the alcohol charge.
"The state agreed not to prosecute him for the assault in exchange for his agreement to plead guilty," stated Flaig's attorney, Peter O'Neill.
After pleading guilty to public intoxication and endangering the safety of another person, Flaig was sentenced to one year of supervised probation and ordered to pay $57.50 in court costs. As a result of the incident, Flaig was placed on administrative duty. According to Anne Arundel County police spokesman Lt. Ryan Frashure, Flaig left the department for unspecified reasons on September 23.
Although multiple people witnessed the testicle-biting incident, and the assailant was covered in blood, the prosecution dropped the assault charge for a plea bargain. But the question remains: were the prosecutors incompetent or biased due to their working relationship with law enforcement?