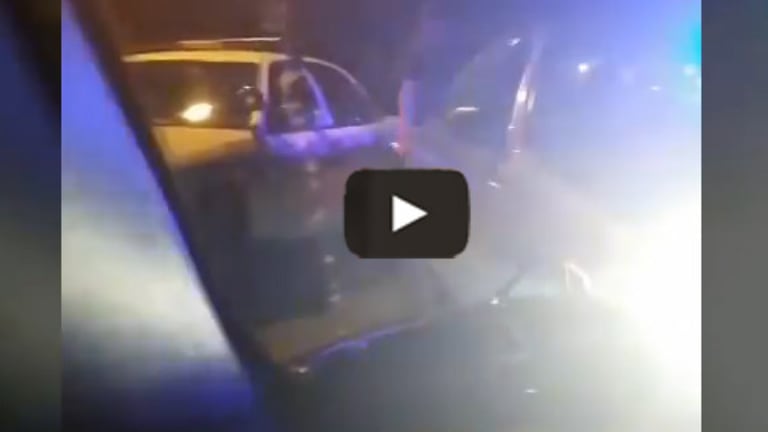 Cop to Man and His 9-Year Old Son, "Hopefully Your Child Dies"
June 25, 2014
A Chicago man and his 9-year-old son were on the way to his mother's house when they were pulled over by Chicago PD.
The man, who was well with in his rights to do so, chose not to roll down his window all the way during this shakedown.
This upset the harassing officer. The officer then refused to give the man a reason for why he was pulled over.
After detaining the man and his son for several minutes, and realizing that they had pulled over an innocent man for no reason, they were allowed to leave.
Upon leaving, the man asks again, "Can I get the probable cause for why you pulled me over?"
To which the officer finally replies, "We got some reports of shots fired and saw you turn around."
As if a man would be on a drive-by shooting with his child!
Right at the end of the video the officer and the driver exchange words, at which point the officer says, "Hopefully your child dies."
Aside from answering the questions at the end of the video, this driver did fairly well during this harassment.
Just another typical cop night in Chicago.....harassment following by wishes of ill will towards one's child.