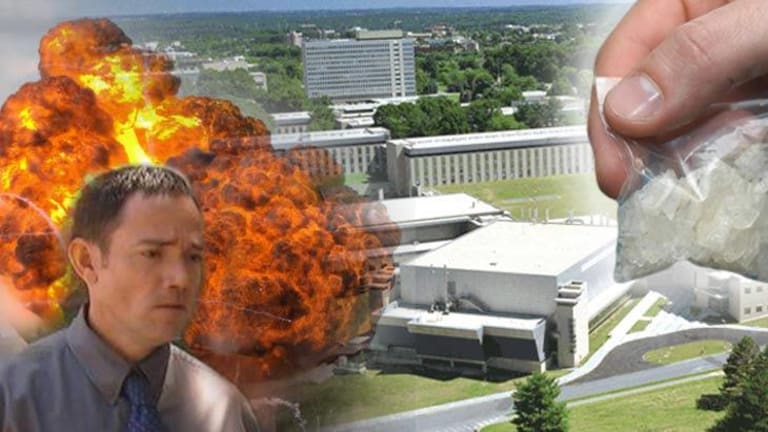 Cop Pleads Guilty to Cooking Meth, Blowing Up Building, Says He was "Conducting an Experiment"
Christopher Bartley, a police lieutenant for NIST, who blew up a government building, admitted to trying to manufacture 5 grams of meth as a "training experiment."
Gaithersburg, MD (RT) -- A former security officer who has pleaded guilty to cooking meth at a secure government lab, faces a long term behind bars for his "unauthorized training experiment" which caused an explosion at the high-tech facility last month.
According to court documents, Christopher Bartley, a police lieutenant for the National Institutes of Standards and Technology (NIST), admitted to trying to manufacture 5 grams of the illegal drug using a "shake and bake" method that resulted in an explosion at the government facility.
Documents filed against the 41-year old accuse the former officer of the law of "knowingly and intentionally attempt[ing] to manufacture a mixture and substance containing a detectable amount of methamphetamine, a Schedule II controlled substance."
The incident at the lab occurred in the evening of July 18 where the cop tried to cook the meth under a chemical fume hood, according to his plea agreement. The experiment, which did not play out as planned, blew out four shatterproof windows sending them flying 22-33 feet from the building. Bartley suffered burns on his arms and singed eyebrows and hair, according to his US attorney. He was seen by the firefighters leaving the building in an effort to dispose of the evidence in trash bins at two dump sites near the lab and at another NIST building. The investigators found equipment and household items for making meth in the lab which the cop had quickly abandoned. In his car they found a recipe and even more equipment.

In court on Friday, Bartley's attorney, Steven Van Grack, said that his client was conducting an "unauthorized training experiment" to show how easy it is to make meth. The plea agreement also states that Bartley sent an email to his supervisor admitting that he had tried to make the methamphetamine.
The court however found no evidence that it was a training exercise and argued that drug enforcement isn't part of Bartley's job. The "researcher" now faces up to 20 years in prison at the sentencing scheduled for November.
NIST is part of the US Department of Commerce and employs about 3,000 people on a 578-acre campus about 15 miles north of Washington, DC.