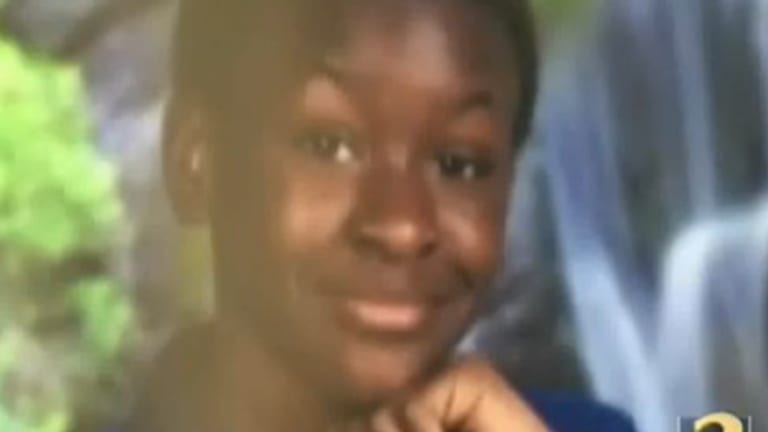 Cop Pulls Gun on 11 Year old for Building a Tree House
April 2, 2014
"I was thinking that I don't want to be shot today, so I listened to what he said."
HENRY COUNTY, Ga. — A fifth-grader says he was terrified when a police officer pointed a gun at him and his friends while they built a tree fort.
Omari Grant, 11, said he and his friends often play in a wooded area behind his home and were building a fort when a neighbor in the next subdivision called police to complain about what the boys were doing.
But no one anticipated what Omari and his mother say happened next.
"I guess the release of tension was like, 'Mom, he had a gun in my face, Mommy. Mommy, he had a gun in my face,'" said Janice Baptiste, Omari's mother.
Baptiste told Channel 2's Aaron Diamant that Henry County police officers walked Omari home last week.
"So my son was of course traumatized by that," Baptiste said.
At which point will Americans realize that creating an unaccountable institution that is able to pass its liability on to tax-payers is immoral and attracts sociopaths?
Omari told Diamant that two officers, one with his gun drawn, rolled up on him and a few of his friends as they built a fort in the trees behind his home.
"I was thinking that I don't want to be shot today, so I just listened to what they said," Omari said.
Omari said the officer holding his gun also used foul language and made him and his friends lay down on the ground.
"I learned that they're supposed to help you not make you feel scared to even come outside," Omari said.
Diamant ran what Omari told him past Edgar Dillard, whose wife, according to 911 records, called in from the next subdivision to complain the boys were "chopping off tree limbs."
Source: https://www.wsbtv.com/news/news/local/11-year-old-building-tree-fort-says-officer-pulled/nfQKK/