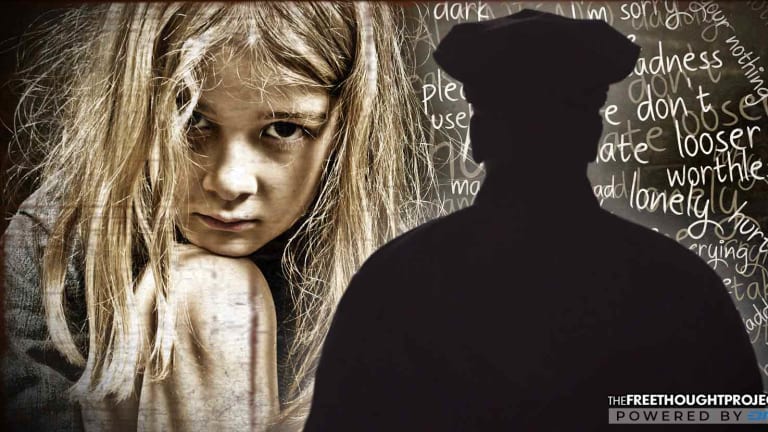 Cop Rapes Fellow Cop's 13-Year-Old Daughter—Not Fired, Still Getting Paid
A police officer has been charged with sexual assault after he was accused of raping his fellow officer's 13-year-old daughter.
Yet another sex crime involving police officers has rocked the Los Angeles Police Department, and this time an officer was arrested and charged with sexually assaulting a fellow officer's 13-year-old daughter.
The assault took place on April 4 following a night out of drinking, according to a report from the Los Angeles Times. Kenneth Louis Collard, 51, was encouraged by his co-worker and fellow police officer to stay the night at said officer's home rather than drive home drunk. Collard obliged, but some time during the night made his way into the daughter's bedroom and reportedly assaulted the young child.
The girl then told her family she had been assaulted by Collard. A forensic evaluation was conducted and the career LAPD officer was officially charged with three counts of committing a lewd act upon a child and one count of sexual penetration by a foreign object.
He was allowed to post $400,000 bail and is now awaiting trial. In a statement, the Los Angeles Police Protective League's board of directors said the police officer's union was "sickened by the repugnant" allegations.
If they are true he should be prosecuted as forcefully as possible," the board said. "As police officers, we are sworn to protect the innocent, not to exploit them. There is absolutely no room in law enforcement or society for anyone who commits such acts, especially on a child.
Saying the LAPD is "aware of the arrest" the department issued the following statement, which reads in part:
If the accusations are true, this officer will be prosecuted to the fullest extent of the law and will face severe repercussions in regards to his employment as well.
Speaking of his employment, Collard is still receiving his full salary as he was not fired. Instead, he has been placed on administrative leave pending an investigation. He faces decades behind bars if convicted on all counts.
Collard's story is just the latest case in a long series of sex crimes involving LAPD officers. One of the most high-profile cases of which involved an officer who was having sex with a teenaged member of the youth organization known as the Explorers program. Officer Robert Cain, 31, was arrested last year after he was caught having an on-going sexual relationship with one of the female cadets. The predatory sexual relationship was discovered after the girl was arrested for her part in the theft of LAPD vehicles and equipment. She and other cadets went on a joy ride in squad cars, wrecking some, and pulling citizens over in traffic stops, even though none of the cadets were old enough to be officers yet.
We at The Free Thought Project have often reported on police officers using their badges to seduce women and even children. But this is the first time we can recall a story where an officer crossed the thin blue line to allegedly rape another officer's child. While stories we've reported in the past, sadly, ended with police officers receiving a slap on the wrist, and some sex-offending pedophile police officers getting probation instead of prison time, the results of this case will be notable.
This time the victim is the daughter of a police officer. Expect the book to be thrown at Collard. If that happens, it is a further indication that police officers expect justice when it happens to one of their own but are perfectly content with a rapist cop getting probation if the victim is not connected with law enforcement.