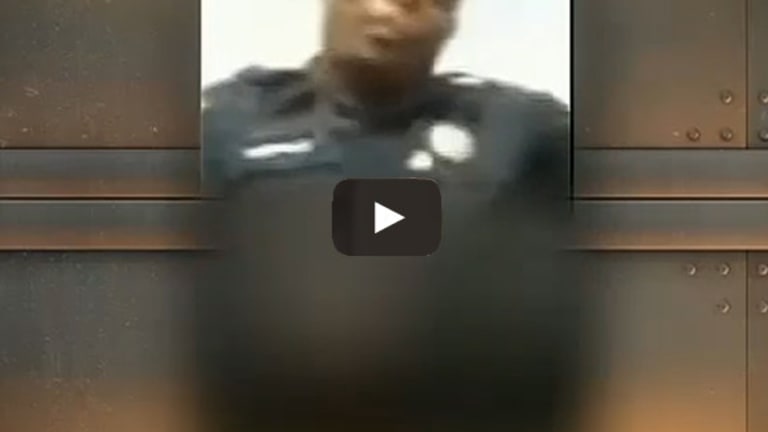 Police Officer "Mr. Rodgers," Caught Masturbating on Video at a High School
John Vibes
May 29, 2014
A Florida police officer recently resigned from his post at a high school, after someone allegedly recorded him masturbating while in his office.
The video was released anonymously to the local media, who has been questioning both the police department and the school district. The video has been viewed by the police department and by the local media, but the media refuses to air the footage.
Steven Rodgers, the school resources officer at Miami Edison Senior High School may never be a police officer in Florida again. Apparently masturbation is taken a lot more seriously than police brutality is.
In the footage a female's hand can be seen, according to official reports, but the police department is insisting that the woman who can be seen in the video is not a student.
The department is also claiming that this incident happened during winter break when all the students were on vacation, but there is no clear indication as to when this video was actually taken, so that very well could be a lie.
"This is a very serious incident. The school district, along with the police department, uh, we do not condone this type of behavior, and I'm sure FDLE will take also a hard look at this," Miami-Dade Schools Police Chief Ian Moffett said.
Mr. Rodgers was confronted by reporters after the incident came to light, but he refused to give an interview because he was in his uniform.
In the exchange a reporter named Carmel Cafiero approached Mr. Rodgers to ask him if he would view the video and give his comments, but Rodgers refused to comment, and also refused to view the video.
Carmel can be heard saying to Rodgers that, "We've been given a video of you apparently pleasuring yourself in your office here at the school. This is what the video shows, and I need to ask you about that."
Apparently, Rodgers gave his refusal off the record. An audio recording of the confrontation can be heard below.
John Vibes is an author, researcher and investigative journalist who takes a special interest in the counter culture and the drug war. In addition to his writing and activist work he is also the owner of a successful music promotion company. In 2013, he became one of the organizers of the Free Your Mind Conference, which features top caliber speakers and whistle-blowers from all over the world. You can contact him and stay connected to his work at his Facebook page. You can find his 65 chapter Book entitled "Alchemy of the Timeless Renaissance" at bookpatch.com.