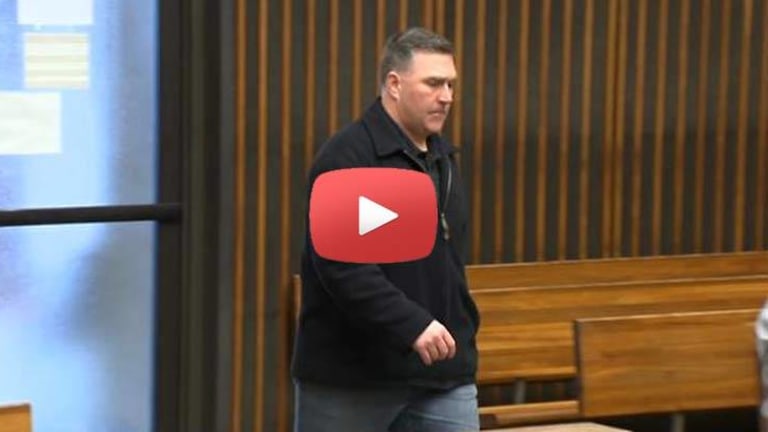 Drunken Cop Who Drove Head-on Into Other Cop After Fleeing from Hit & Run, Invokes Blue Privilege
After this officer committed acts that would have gotten an average citizen shot, not only has he not been charged with assault on an officer, but his bail was set at a measly $100.
Reading, MA - 43-year-old police officer Shawn Norton was released from jail on a meager $100 bail after he was caught driving drunk and leaving the scene of an accident.
The 16-year veteran of the police department was reportedly so drunk when he was arrested that he could not even stand, and had trouble getting out of his vehicle.
Just before midnight on Wednesday night, Norton was driving drunk when he got into a car accident with another vehicle and kept on driving.
A witness followed Norton and reported his vehicle to police, who tracked him down and arrested him. When police found Norton, he was driving in a vehicle with severe front-end damage near the intersection of Hartshorn Street and John Carver Road. When police pulled up behind him and put on their flashing lights Norton continued to drive away, making several turns.
Norton was chased by police until he eventually stopped at Birch Meadow School. Norton's arrest was reportedly slow and difficult because he was so drunk that he was unable to cooperate with police.
According to reports, Norton drove head-on directly at another police officer. Not only is it a travesty of justice that he has been released on such low bail, but a normal citizen would most likely have been shot and killed by officers who "feared for their lives" as this maniac drove straight at them.
On Thursday, Norton was arraigned on charges of operating a motor vehicle while under the influence of liquor, leaving the scene of a property damage accident, failure to stop for police, negligent operation of a motor vehicle, failure to operate a vehicle within marked lanes and speeding. He's not facing a single charge of assault on an officer or anything similar from allegedly forcing another police officer off the road. He is scheduled to appear in court on April 21 and has been suspended from the police department.
John Vibes is an author, researcher and investigative journalist who takes a special interest in the counter culture and the drug war. In addition to his writing and activist work he is also the owner of a successful music promotion company. In 2013, he became one of the organizers of the Free Your Mind Conference, which features top caliber speakers and whistle-blowers from all over the world. You can contact him and stay connected to his work at his Facebook page. You can find his 65 chapter Book entitled "Alchemy of the Timeless Renaissance" at bookpatch.com.