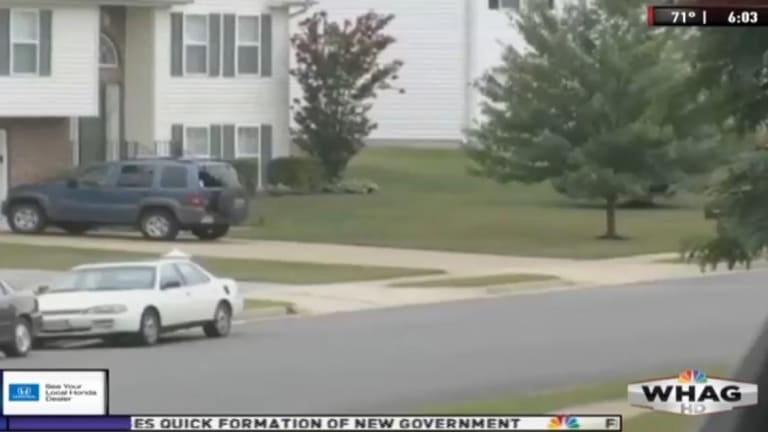 Cop Mistakes Daughter for Burglar, Shoots Her, Crashes Car Taking Her to The Hospital
Deputy Easton McDonald, of Loudoun County, Virginia, shot his 16-year-old daughter this week, as she attempted to re-enter their home after sneaking out for the evening. The deputy claims that he thought his daughter was an intruderbecause she tripped an alarm system and was attempting to sneak back in through the garage.
McDonald told investigating officers that after hearing the noises in the garage he grabbed his gun and began firing blindly into the dark, because he believed that someone was "coming at him"
According to his story, when he turned on the lights, McDonald saw his daughter laying on the ground shot, so he dialed 911 and told them that he would be taking her to the emergency room. Unfortunately, McDonald crashed the car while on his way to the hospital, and the girl had to be transported the rest of the way by emergency crews who responded to the crash.
The series of bad decisions made by the deputy on this night is leaving many to speculate as to whether or not he may have been drunk. However, there has been no indication that any tests were done to determine if he was under the influence of any drugs or alcohol.
It has not been decided if any charges will be filed, but a representative of the police department said that an investigation is being conducted and that McDonald has been placed on administrative leave, pending the results of the investigation.
"We [will] confer with the Commonwealth's Attorney's office [to] reference all the facts, and once it is completed, determine how they want us to go further," Donnie Lang of the Frederick County Sheriff's Department told WHAG TV.
John Vibes is an author, researcher and investigative journalist who takes a special interest in the counter culture and the drug war. In addition to his writing and activist work he is also the owner of a successful music promotion company. In 2013, he became one of the organizers of the Free Your Mind Conference, which features top caliber speakers and whistle-blowers from all over the world. You can contact him and stay connected to his work at his Facebook page. You can find his 65 chapter Book entitled "Alchemy of the Timeless Renaissance" at bookpatch.com.