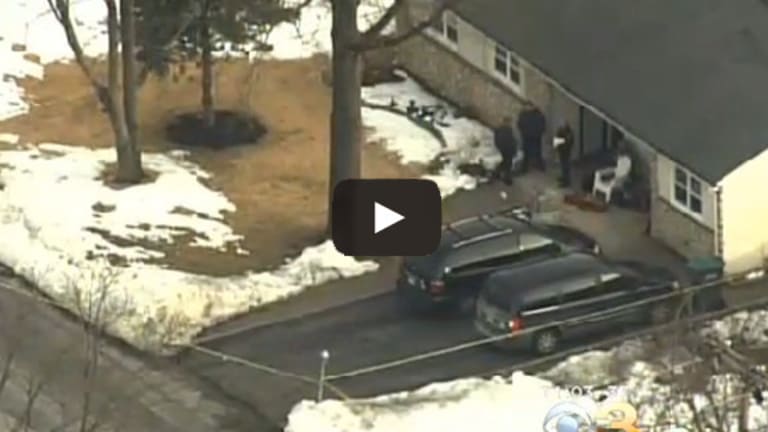 Cop Shoots and Kills Pregnant Wife and Unborn Child Then Walks Free
John Vibes
June 9, 2014
A police officer in Pennsylvania will not receive any charges after shooting and killing his pregnant wife. The unborn baby was also killed. There has been no mention of the officers name in any news reports, but the name of his deceased wife, Joan Miller has been released.
Miller was 34 years old at the time, and the unborn child was 22 weeks old.
"She was shot and killed. She was pregnant at the time. The baby did not survive," Montgomery County First Assistant District Attorney Kevin Steele told CBS News.
"We are investigating the case. There's some indications at this point it was an accidental discharge on the gun. He is a off-duty state trooper and was cooperative with us throughout this investigation," Steele said.
Following a short investigation it was determined that the officer was not responsible for the death of his wife.
This case highlights the widespread problem of police accountability and shows how police receive far fewer consequences for their actions than the average person does.
The officer claims that this was an accident that occurred when he was cleaning his gun, and that excuse was enough to absolve him of any charges. However, if he was not a police officer he would at the very least be charged with manslaughter.
John Vibes is an author, researcher and investigative journalist who takes a special interest in the counter culture and the drug war. In addition to his writing and activist work he is also the owner of a successful music promotion company. In 2013, he became one of the organizers of the Free Your Mind Conference, which features top caliber speakers and whistle-blowers from all over the world. You can contact him and stay connected to his work at his Facebook page. You can find his 65 chapter Book entitled "Alchemy of the Timeless Renaissance" at bookpatch.com.