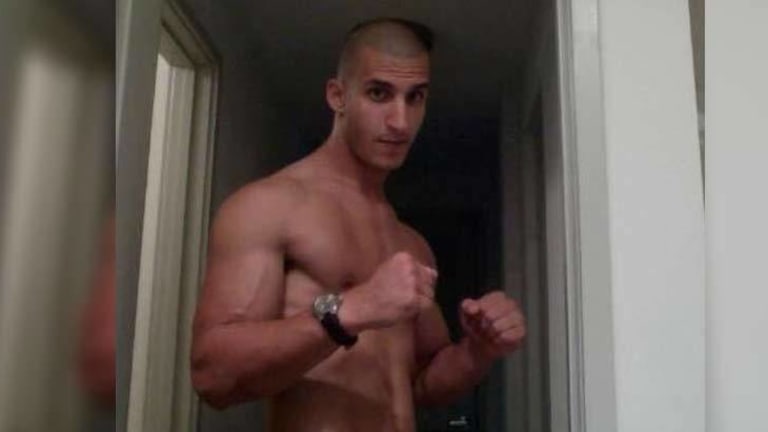 Cop Shoots and Kills His Own Son, Who Wanted to be a Cop
Delray Beach, FL -- A Palm Beach Sheriff's deputy is on paid administrative leave following a domestic incident which ended in the shooting of his own son.
Late Friday night Delray Beach police released the name of the deputy who they say shot and killed his son on Christmas Eve. They say off duty deputy Shatara K. Shatara killed Khamis Shatara, 21, during a domestic dispute early Christmas Eve morning.
Khamis Shatara was reportedly aspiring to be a police officer. The New Times reports that Khamis Shatara appears to have been a criminal justice major at Palm Beach State College who idolized police. He was recently quoted in that college's newspaper, and a Pinterest account matching Khamis' name and photo contains several memes honoring police officers. Eerily, one of those memes shows a cop firing a gun at point-blank range. Hilal Shatara tellsGossip Extra the deputy is "devastated" and has undergone psychological counseling. "My uncle is not a monster," Hilal Shatara told us. "It was a tragedy. God has our fate written for us from the day we are born." Hilal Shatara said his cousin Khamis has had trouble coping with his belief he'd been sexually abused as a child by a distant relative. "The family had a lot of arguments about this," Hilal Shatara said. "My cousin was troubled. He had a temper and he was drinking." "No one knows what happened in that house except for my uncle and my aunt. Police are keeping everyone in the dark." The Delray Beach police department have yet to release any details regarding the shooting other than saying it was a "domestic incident." PBSO deputy was detained the night of the shooting but has been released and no charges have been filed.