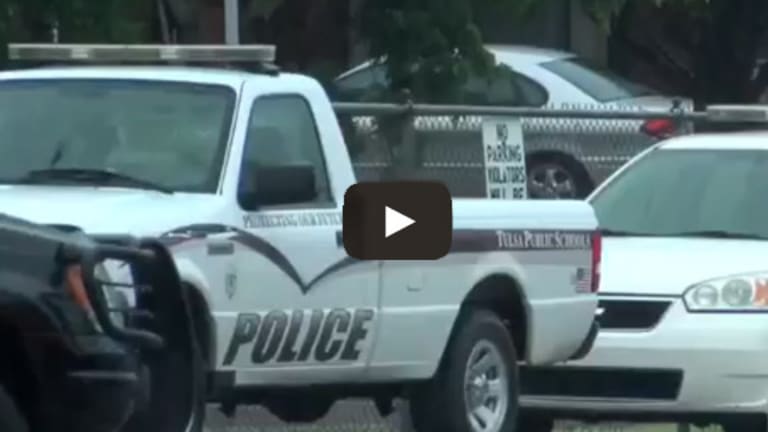 Cop Shoots at Teen Couple After Finding them Kissing in a Car
Matt Agorist
May 28, 2014
A Tusla Public Schools Police Officer is on paid vacation after he fired his pistol at two teens he found "messing around."
It happened over the weekend at Eliot Elementary School in Tulsa, Oklahoma.
The overzealous cop apparently felt that his life was in danger when he confronted the lip-locked couple.
According to Fox 23 it started with a confrontation.
"Two young people probably doing something that they shouldn't have been doing in the parking lot," TPS official Chris Payne said.

Payne said their officer went to the car and started asking questions, but the driver didn't want to answer.

"[He] tried to get away in the car, and apparently [the officer] shot at the vehicle."
Seems legit.
Detectives found the 17 year old boy who said all he wanted to do was leave, so he did.
When the officer saw the car driving away from him he "felt threatened" and fired a shot at the fleeing vehicle, hitting it in the back left tire.
Granted, the kids were on school property after hours, but who in their right mind would find an unarmed teen couple "threatening" enough to shoot at them?
Luckily neither of the two teens were injured, or worse, murdered, by this reckless moron.