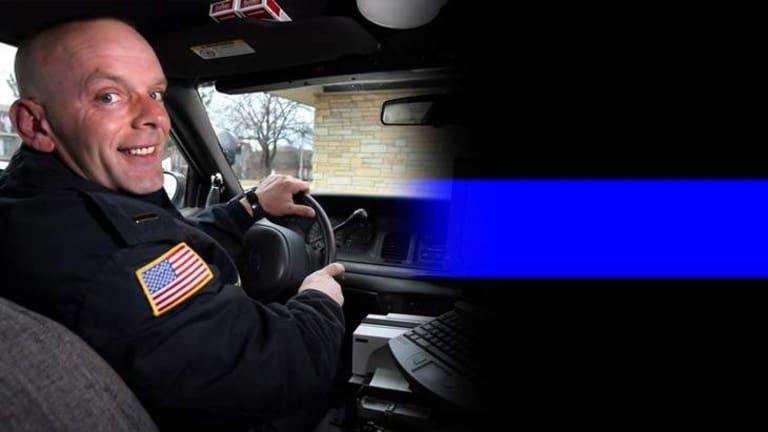 New Info Shows Fox Lake Cop was Investigating Corrupt Police Chief When he Was Killed
The day after officer Joe Gliniewicz was assigned to investigate his corrupt police chief, he was killed with his own weapon under mysterious circumstances.
Fox Lake, Ill. - For the past month, the death of police officer Joe Gliniewicz has remained a mystery, but an interesting detail surfaced this week that shows a strange coincidence between his death, and the investigation of one of his superiors.
According to WGN TV:
WGN Investigates has learned that the village sought approval to pay more than $25,000 to a private detective agency to investigate its former chief of police.

The chief was placed on paid administrative leave after a village administrator started questioning what she called lax discipline of another officer.

That officer was accused of verbally and physically abusing a man in custody. The incident happened in December, but the village review didn't begin until eight months later.
The shooting occurred the day after Gliniewicz was asked to help in the investigation of the chief. The very next day he called in for backup and said that he was following three suspicious people. At some point during the chase, Gliniewicz was shot and killed. Police quickly arrived on the scene but the suspects were able to get away undetected.
Lake County Coroner Dr. Thomas Rudd refuses to rule the case as a homicide, but all evidence indicates that the officer was murdered.
Melodie Gliniewicz, the officer's wife, told People that "There was a lot of anger. The coroner is an elected person. He didn't perform the autopsy. The one that performed the autopsy came and stood on my deck and told me everything. There were two shots. Somebody that is going to kill themselves is not going to shoot themselves twice,"
There is extensive DNA evidence at the murder scene, undoubtedly belonging to the suspects. Also, it makes no sense that he would randomly kill himself while in pursuit of 3 suspicious people.
"I know my father. My family knows my father, and his closest friends know him well. He's not someone who ever contemplated suicide. He never had suicidal tendencies or anything like that. That's just a rumor, and that's that -- it is a rumor. It is something someone made up because they wanted to interpret the story on their own. I full-heartedly disagree with that statement, although I can't can't change that person, that individual's mind of creating that saying," D.J. Gliniewicz, the officer's son said.
John Vibes is an author, researcher and investigative journalist who takes a special interest in the counter-culture and the drug war. In addition to his writing and activist work, he organizes a number of large events including the Free Your Mind Conference, which features top caliber speakers and whistle-blowers from all over the world. You can contact him and stay connected to his work at his Facebook page. You can find his 65 chapter Book entitled "Alchemy of the Timeless Renaissance" at bookpatch.com.