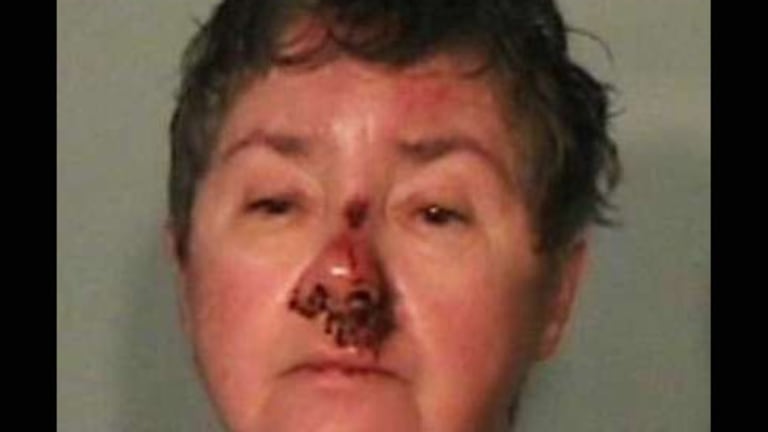 Cop Slams 70 Year Old, Handcuffed Woman, Face First to the Cement. Harasses the Man Filming It
A Youtube video has surfaced from a DUI arrest on a 70 year old women that turns bad when Kevin Jones (badge #149) of the Glynn County police is trying to cuff the woman. She was taken down, and did not have her arms to break the force that Jones decided to use on her. The sound is unsettling to say the least.
The simple act of filming this atrocity has led to the story being covered by the local news. Who know how many of these incidents happen that aren't caught on camera?
One week after the incident, The Florida Times Union covered the story. A Glynn County police officer has been placed on administrative duty during an internal affairs investigation of his conduct in a Dec. 5 arrest on St. Simons Island in which a woman was thrown to the ground, the police chief said.
Chief Matt Doering said he had taken officer Kevin Jones off patrol until the investigation is complete.
Kathleen Mary Allegrone, 70, whose Dec. 5 arrest is under review by the Glynn County Police Department, is shown in her booking photo from the Glynn County jail. She was charged with DUI and felony obstruction of a police officer. Photo provide by the Glynn County Sheriff's Office.
This is a disgusting display of excessive force by police. Yes, she was putting up a fight, but she is an elderly woman! Seriously, how many grown men does it take to subdue a 70 year old woman, no matter how irate? Luckily there was someone policing the police with their smartphone and were able to catch this brutality on camera so that one day these cops may be held accountable.