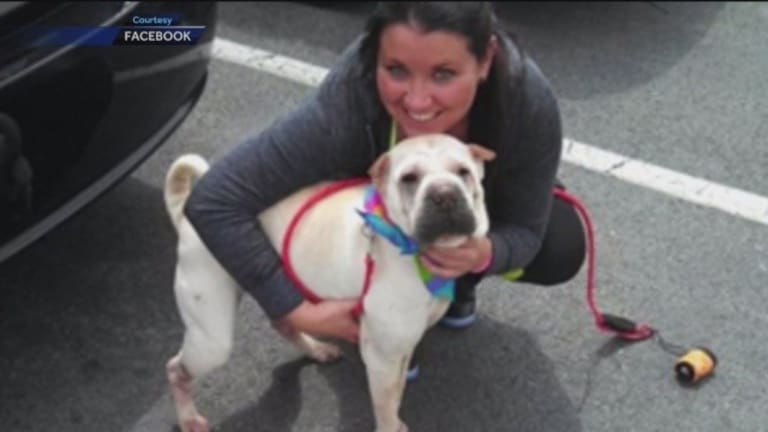 Sadistic Cop Charged for Slashing Throat of Missing Dog After She Was Found
John Vibes
June 19, 2014
Sadly, cops killing dogs for no reason is a regular, everyday occurrence. The frequency of these killings show how desensitized police officers can be towards the value of life, and how easy it can be for them to draw their weapon and pull the trigger.
However, a recent story of a dog killing in Baltimore involves an officer with a seriously damaged mental state.
It was reported this week that a Baltimore City police officer was charged with felony animal cruelty for cutting the throat of a dog. Police were called by a resident who attempted to rescue the dog, but received a small bite.
When police arrived they were able to successfully subdue the dog. Then at a time where the dog posed no threat to anyone, one of the officers cut the dog's throat, killing the defenseless animal.
"She was just the sweetest dog and would never hurt anyone. She was just scared that day and through all of those events -- scared and lost, thirsty, hungry -- yes I'm very sure that she bit someone, but the actions after that were not OK," the dog's owner, Sarah Gossard, told 11 News.
"I don't want him to have his job, I don't want him to be able to go out on calls and react like that to a person, to a dog, to anything. That's not OK, that's not OK," Gossard added.
The officer will keep his job though, although he has been suspended without pay.
"Unfortunately, at some point after the dog was contained, one of our officers used a knife and cut the dog's throat. This is outrageous and unacceptable breach of our protocol," Baltimore police Deputy Commissioner Dean Palmere said.
One of the main reasons why it is so easy for state agents to commit acts of violence is because they have technologically advanced weapons that allow them to maintain a level of emotional detachment from their victims. This is why drones have become such a popular weapon of war. Even with this emotional detachment, the moral transgression should be obvious, but for most it is not.
John Vibes is an author, researcher and investigative journalist who takes a special interest in the counter culture and the drug war. In addition to his writing and activist work he is also the owner of a successful music promotion company. In 2013, he became one of the organizers of the Free Your Mind Conference, which features top caliber speakers and whistle-blowers from all over the world. You can contact him and stay connected to his work at his Facebook page. You can find his 65 chapter Book entitled "Alchemy of the Timeless Renaissance" at bookpatch.com.