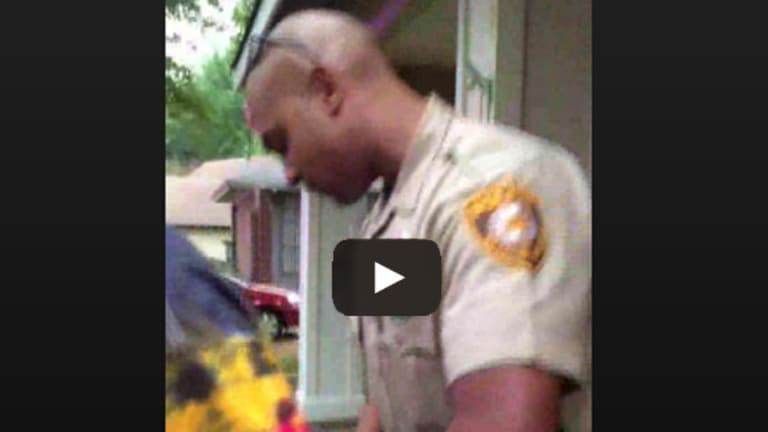 Tell a Cop to Slow Down in Your Neighborhood, Get Thrown in Jail
May 17, 2014

An Officer whose department is refusing to identify, was accused of driving too fast through a neighborhood by local residents.

When one of the residents, James Schrader, tried to voice his complaint about this officer's high rate of speed, the St. Louis County Police Officer arrests him.

According to St. Louis Today, the incident happened over the weekend in the 1100 block of Pinrun Drive. Paramedics had arrived at a home for a suspected drug overdose. They asked police to "expedite" arriving to the scene, said Police Officer Brian Schellman, a spokesman for the department.

The officer, whom Schellman refused to identify, drove into the subdivision east of Highway 141 in his patrol car. Two residents interviewed by the Post-Dispatch say the officer was driving with his lights but no siren on and coming too fast around the corner and down the street.

"He was flying down the road. We thought he was going to ram the firetruck," said Brent Williams, one resident. "He had to be doing 50 or 60 mph. Had to be."

Residents said that the road is curvy and frequently has children playing in the area. One couple was walking their baby down the road when police sped by them.

Williams used his cellphone to record the interaction, the video is below.


After he was handcuffed, Schrader was complaining of a health condition, so the officer took him directly to a hospital after the arrest. Schrader said he was concerned for his safety during that ride because the officer was texting while driving to the hospital and driving recklessly, according to St Louis Today.

If this officer's time was so critical that he had to speed through a residential neighborhood, how did he have enough time to stop along the way in order to arrest a man that was complaining about his speed?