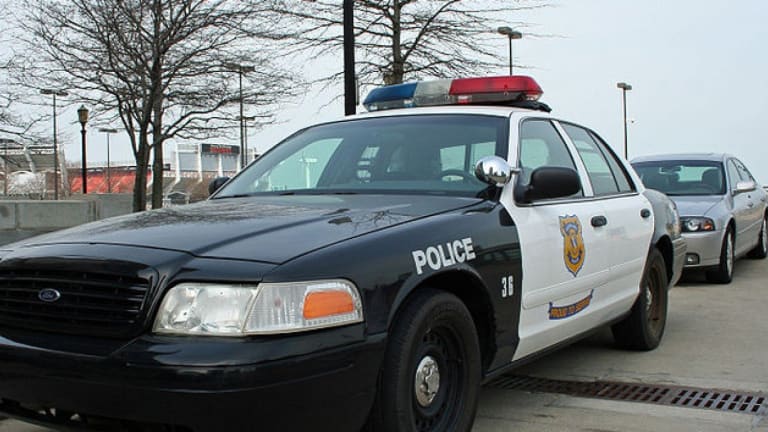 Cop stands on hood of car, fires 15 rounds through window, kills two unarmed people
A Cleveland police officer is being charged with two counts of man slaughter after teaming up with 5 other officers who shot and killed 2 unarmed citizens in blaze of pistol smoke
By Shepard Ambellas
CLEVELAND, Ohio (INTELLIHUB) According to reports, a gang of 6 police officers were indicted Friday over a police chase which left two unarmed people dead in a school parking lot back in 2012.
The Associated Press reported in a recent article titled 6 Cleveland Officers Indicted in Deadly Car Chase:
"This was now a stop-and-shoot — no longer a chase-and-shoot," McGinty said. "The law does not allow for a stop-and-shoot."
Driver Timothy Russell was shot 23 times. Passenger Malissa Williams was shot 24 times. No gun was found on them or in their vehicle. The chase began when an officer thought he heard a gunshot from a car speeding by the police and courts complex, jumped into his patrol car and radioed for help. Police don't know why Russell didn't stop.
Brelo fired 49 shots. None of the other 12 officers who fired shots were indicted, McGinty said Friday.
Shockingly during the hail of gunfire, patrol officer Michael Brelo was reported to have stood on the hood of the suspects car, firing at least 15 rounds into the two, reducing them to a bloody pulp.