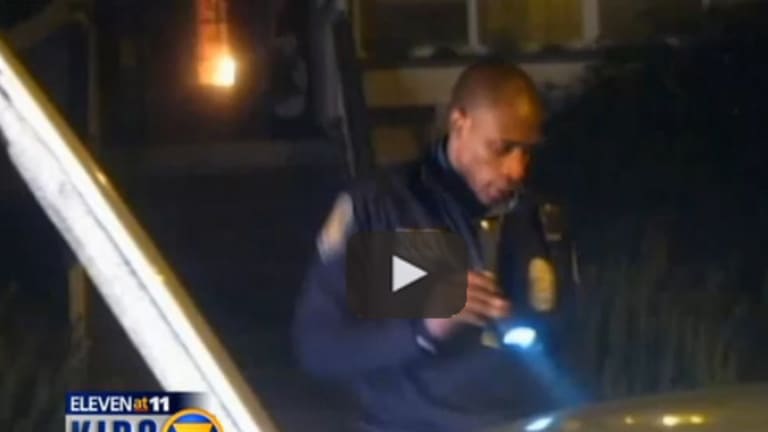 Cop Who Teaches Proper 'Use of Force' Class, Punches Handcuffed Woman in the Face
Cassandra Rules
June 28, 2014
Seattle Police Officer Adley Shepherd is under investigation after punching a handcuffed woman during a call on Sunday evening.

The officer was in the process of arresting the woman for domestic violence when the incident occurred.

She allegedly kicked him (it is currently unclear if it was deliberate or accidental), at that point the officer dealt the woman a blow to the face as he was shoving her into his patrol car.

After the dash cam video was reviewed by the Office of Professional Accountability and SPD Force Investigation team, the officer was placed on paid administrative leave.

The case is being investigated as a potential felony because of the nature of the injury to the woman, according to one source. The video has not yet been released to the public.

Officer Shepherd ironically taught his fellow officers a "use of force" class last week. Lets hope none of the officers were paying attention to his methods.

It turns out Shepherd has been disciplined by SPD before. In May of 2009, Shepherd didn't book a domestic violence suspect into jail.

The suspect, Valente Alvarez-Guerrero, went back and killed his roommate 2 hours after being arrested then fled to California. Shepherd kept his job, and was only pulled off patrol duty and placed on administrative reassignment for 10 days.

Earlier that same year, Shepherd was also accused of racial profiling.

He targeted a group of teenagers leaving a movie theater as a photo op for a ride along story with the Seattle Post-Intelligencer, according to the NAACP.

Shepherd stopped and frisked the teenagers, taunting them and making "superhero poses" for the photographer, after telling the reporter it was a "slow night".

As of July 2012, the Seattle PD is under a consent decree as the Department of Justice found a pattern of excessive force and inadequate supervision of patrol officers.