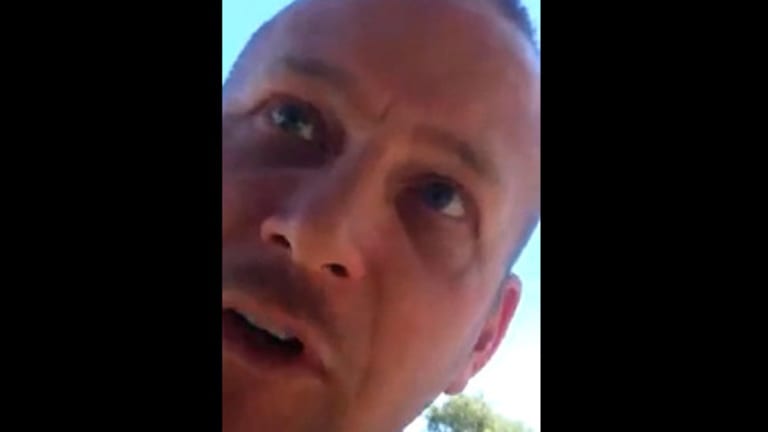 Cop threatens citizen with sexual assault in jail if they don't shut up!
This cop takes his power trip to the extreme. He threatens a man with jail, no bail, and sodomy for swearing, all the while swearing himself.
This type of disgusting behavior and hypocrisy is not surprising in the least.
According to West Australian News,
The disgruntled man suggests the fine is a "joke" before asking "what crimes" the officer stopped.

The officer, clearly not impressed with the man's attitude, walks away only to be told by the man to "catch you later, go stop some f***ing criminals".

The officer turns on the man, walking up close to him and saying: "If you swear one more f***ing time I will put you in the lock up for disorderly, just like last time, I will deny your bail, and some big fella is going to play with your a....... during the night. If that's what you want, say one more f***ing swear word".
Watch the incident in the video below.