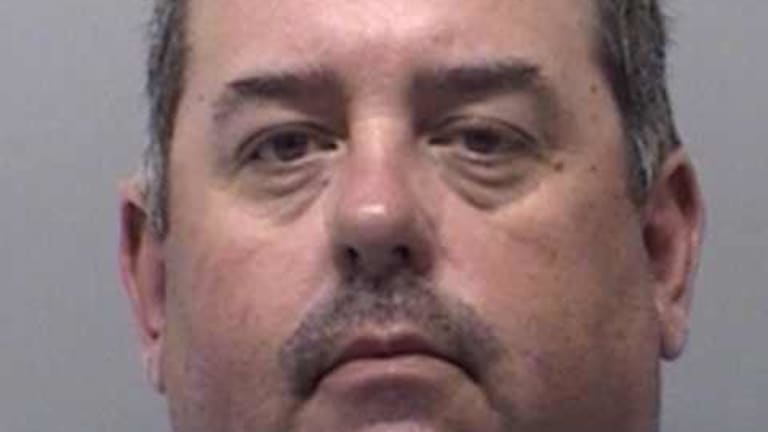 Cop Made Accused Sex Offenders Take Graphic Nude Photos for His Own Personal Collection
A police officer in Wise County, Texas was arrested this week after it was discovered that he tricked accused sex offenders into stripping naked and posing for pictures while they were in police custody.
Sgt. Chad Hightower allegedly told suspects that a new law required him to photograph them in the nude. According to one suspect, officer Hightower insisted on having a photo of the man's erect penis, which he said was a new requirement for the state's sex offender registry.
The investigation started when the man filed a complaint after his arrest, because he realized that he had been taken advantage of.
According to the complaint, Hightower told the man that a new state law required him to take nude photographs of all accused sex offenders, as evidence, and for records in the state's sex offender registry.
The man complied with Hightower's demands and had multiple naked photos taken, in multiple different parts of the police station.
"After a short time, Deputy Hightower reportedly advised (the victim) he believed the next thing the State was going to require was photographs of a sex offender's erect penis," the complaint states. "Deputy Hightower asked (the victim) if he could obtain an erection for him, so that the needed photographs could be taken and (the victim) would not have to return in the future for them."
Hightower was arrested Friday morning for improper photography or visual recording, but was quickly able to post the $25,000 bond and was soon released.
During the investigation it was discovered that he had a large collection of naked photos from accused sex offenders, and that this activity had likely taken place over a long period of time.
According to the charges, Hightower may have even taken suspects back to his home.
"There are several more nude males that appear to be in the same bathroom (the victim) described, others are in the county impound office and yet more in what appears to be a residence," the affidavit said.
Hightower reportedly retired after the accusations, presumably so he could keep his pension and avoid any sort of formal disciplinary action from the police department.
John Vibes is an author, researcher and investigative journalist who takes a special interest in the counter culture and the drug war. In addition to his writing and activist work he is also the owner of a successful music promotion company. In 2013, he became one of the organizers of the Free Your Mind Conference, which features top caliber speakers and whistle-blowers from all over the world. You can contact him and stay connected to his work at his Facebook page. You can find his 65 chapter Book entitled "Alchemy of the Timeless Renaissance" at bookpatch.com.