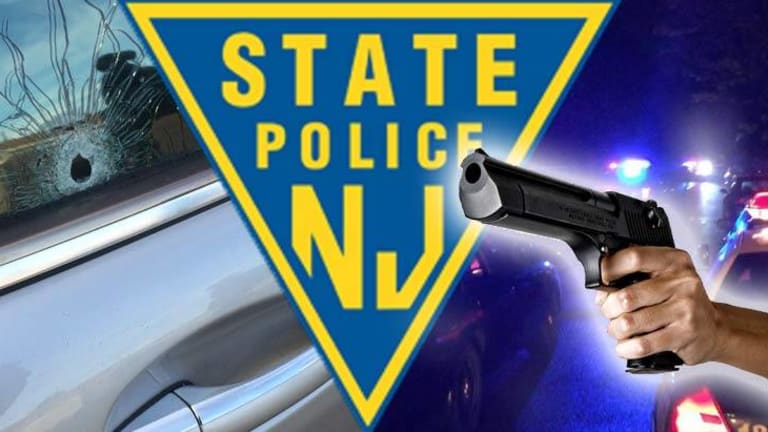 Cop Unleashes a Fury of Bullets at Car Full of Teens Who Accidentally Knocked on His Door
After three teens made the innocent mistake of knocking on the wrong door, they were met with gunfire from an overzealous cop.
Sparta, NJ -- A car full of teenagers had just left a party and were dropping off a friend when they accidentally knocked at the door of the wrong home. They meant to go to the house next door, and this honest mistake nearly cost them their lives, thanks to one of New Jersey's finest.
An off-duty New Jersey state trooper fired shots at their car as it drove away from his home early Sunday morning.
According to the AP,
Jesse Barkhorn, 18, who was in the car that night, told The Associated Press on Wednesday that they attended a party earlier and were dropping off one of them at a friend's house in North Jersey. He said they mistakenly knocked on the door at the house next to their friend's house. He said they heard a man screaming from inside and they ran back to the car.

They turned around in the cul-de-sac where the home is located and saw the man standing with his weapon pointed at them, Barkhorn said.

"At this point we're freaking out, 'It's a gun. It's a gun,'" Barkhorn said. "I was like 'Dude, get out of here.'"
The teenagers then drove off.
Despite posing no threat to the officer and attempting to leave, the trooper fired multiple rounds at the car full of teens. Luckily none of the occupants were hit. However, a bullet took out the car's front tire and they car stopped a short distance down the road.
According to their report, the police describe the same story. Two 18-year-olds and a 19-year-old went to the wrong house, knocked on the door and fled after a verbal exchange. They got into their car and drove away as the trooper fired three shots with his personal weapon when the car did not stop, officials said.
One of the teens, who was scared for his life after being shot at, took off running after the car was stopped. However, hours later, all three teens would be taken to jail for being shot at by a cop.
After nine hours of interrogation, the boys were all released with no charges.
"It was traumatic. I really have never been in a situation like that," Barkhorn said. "You don't really appreciate things until you have a gun pointed at your head. It was really scary."
The trooper who unjustifiably fired his weapon nearly killing three teenagers was not taken into custody, however. He was not charged, and he remains on active duty.
Defending your home from intruders is, without a doubt, an inalienable right. Most people, when hearing a knock on their door late at night would get defensive, and some would grab a gun. This is a normal reaction.
However, shooting at a car as it flees and poses no threat, is nothing short of attempted murder.
You can rest assured that these young men did absolute nothing wrong, as police, in an attempt to justify their fellow officer's actions, likely gave them the interrogation of a lifetime. They made an honest mistake by knocking on the wrong door, and for this, a public servant attempted to kill them.
If this officer conducts himself in such a manner while he's off duty, then he poses a significant threat to the public when he's on duty.
Sadly, shooting at fleeing cars and killing people happens all too often during police stops. On Wednesday, University of Cincinnati Police Officer Ray Tensing was indicted for the murder of Samuel Dubose. Dubose was killed as he attempted to drive off, and Tensing shot him in the head through the driver's side window. He was never in danger.
On Thursday, the Free Thought Project reported on the story of Zachary Hammond, 19, who was shot to death through an open side window by a police officer attempting to kidnap him for possessing a plant. 
Shooting at fleeing individuals is the conduct of tyrants. It is the work of cowards and the antithesis of a heroism.