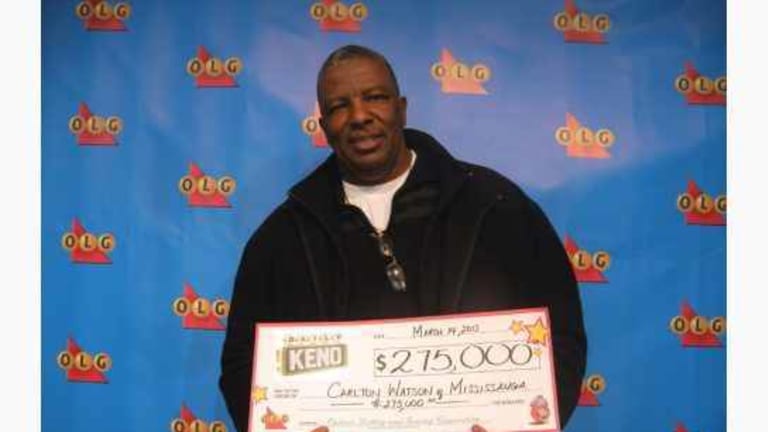 Cop Won The Lottery After He Was Arrested For Stealing $1 Million From Insurance Companies
Brampton, Canada - Police officer Carlton Watson is in court this week, facing 46 fraud and breach of trust charges, relating to a massive insurance scam.
The 50-year-old police officer has been suspended with pay pending the outcome of his trial. Watson has been suspended and has continued to collect a paycheck since he was arrested in the spring of 2011.
Not only is Watson still receiving a check from the police department, but he also won a quarter of a million dollars in the lottery just after his arrest. On March 12 of 2012 ,Watson hit the Daily Keno draw for $275,000. Ever since, he has been stashing the lotto and police money away for his family for the likely day that will come when he is sent to jail.
According to statements made in court this week, Watson made false accident reports that were used to scam insurance companies out of claims. The scam reportedly racked up nearly $1 million for the 21-year veteran of the police force.
It has been suggested by prosecutors that a local tow truck driver named Wayne Isaacs was involved in the scam as well. The officer and the tow truck driver reportedly worked together making reports to insurance companies in cases where the police had not been called after accidents.
According to Inside Halton, the prosecution called witnesses who were involved in the car accidents, some of whom may have been coerced or tricked by the tow truck driver into signing certain documents that would allow him and Watson to cash in on the insurance settlements.
John Vibes is an author, researcher and investigative journalist who takes a special interest in the counter culture and the drug war. In addition to his writing and activist work he is also the owner of a successful music promotion company. In 2013, he became one of the organizers of the Free Your Mind Conference, which features top caliber speakers and whistle-blowers from all over the world. You can contact him and stay connected to his work at his Facebook page. You can find his 65 chapter Book entitled "Alchemy of the Timeless Renaissance" at bookpatch.com.