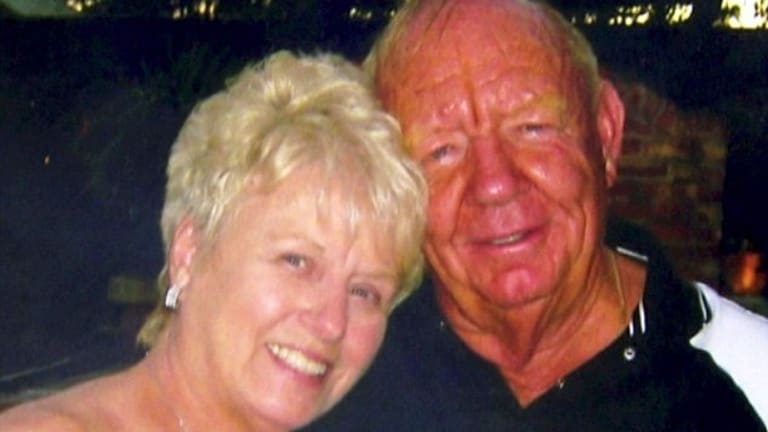 Cop Who Went to the WRONG Address and Killed an Innocent Man, Will Not Be Charged
R.A. 'Alex' Hoeppner and his partner Benjamin Hanlon started searching 72-year-old Jerry Waller's property while investigating a burglary last May. Only they had no idea that they were at the wrong address.
Waller was in bed with his wife Kathy at the time when, like any self-sufficient person, he heard the scuffling, grabbed his .35 pistol, and went to investigate.
According to a search warrant affidavit released by the Star-Telegram in July, the two officers encountered an armed Waller near the corner of his home, told them they were police and to drop his gun.
Waller, with good reason, didn't believe them, he didn't drop his gun and instead raised it at Hoeppner who proceeded to fatally shoot the senior citizen seven times.
According to the autopsy report, Waller suffered bullet wounds to his chest, abdomen, and hands.

The Star Telegram has been following this case closely and there are several inconsistencies within the official story.
Police officials had said little after the shooting, sparking mistrust among some residents and leaving the media to glean morsels from documents obtained through open-records requests.
Halstead said Wednesday that he ordered the silence to protect the investigation and to respond to a news conference given by Waller's family the day after the shooting.
Waller's relatives have accused police of misrepresenting the facts, stating that Waller had never even stepped out of his garage when he was shot multiple times just feet from his kitchen door.
"He was shot multiple times in the chest only a few steps away from the doorway to his kitchen," Waller's son, Chris Waller, told the Star-Telegram the day after the shooting.
Also according to KHOU, the original report said Waller was ordered by officers to lay down his weapon, a five-shot .38 revolver, and that the 72-year-old complied by placing the gun on the trunk of his car. There was physical evidence on the car to support that.
But then the autopsy report states, "as the officer allegedly attempted to secure the weapon, that [Waller] grabbed the gun and was then shot approximately six times."
To add insult to injury, a Tarrant County grand jury, decided not to indict R.A. 'Alex' Hoeppner.
This is an incredibly disheartening decision, but not surprising. The full on religious dedication the majority of Americans hold towards police is blinding when making rational assessments.
These two cops made a terrible mistake. They went onto an innocent person's private property and because of their negligence that innocent person is dead.
There is no justification for the actions of Hoeppner. His life was not worth more than Waller's. Simply because he wears a uniform does not make the killing of an innocent man acceptable.