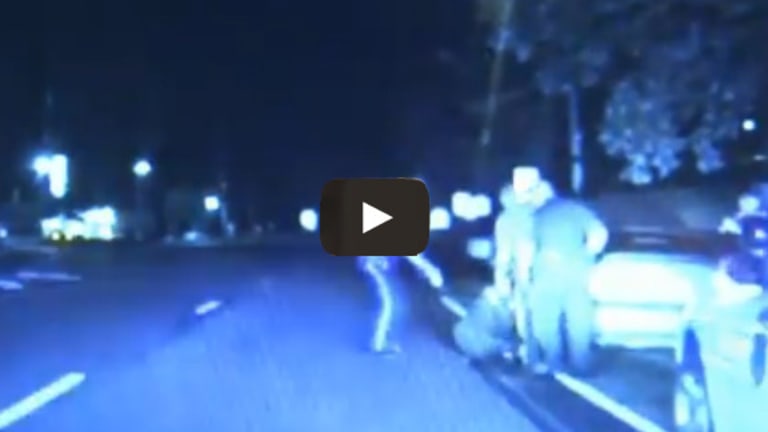 Cops Assault, Taser Wrong Man, Laugh About Framing Him "Someone drop the dope in here"
May 1, 2014
Reginald Johnson, has settled a civil lawsuit charging excessive force against the city of Seaford and a city police officer for $270,000.
The last thought that Johnson had on his birthday was being pulled over, yanked out of his car, tasered, and arrested. But that is exactly what the Seaford Police Department did to him.
According to Delaware Online, the incident that was the focus of Reginald Johnson's suit was caught on police dashcam and showed two Seaford officers, who mistook Johnson for someone else, pulling over Johnson's car, demanding he get out and without allowing Johnson much time to respond, shooting him with a Taser and roughly handcuffing him.
Moments later, after Johnson protests that he has done nothing wrong, two officers can be heard laughing and one joking about planting drugs in Johnson's car; "Someone drop the dope in here."
At about 3:10 seconds in the video you can hear two of the officers talking which sounds like,
"Dude, we got the wrong guy."
"Yeah."
Johnson is kidnapped anyway.
According to the police report of the incident, officers were searching for an unnamed man in that area, and a tracking device appeared to indicate the cellphone of the man they were searching for was in Johnson's car. The report, written by Russell, does not state if the cellphone was recovered during the arrest.
Russell also wrote that he deployed his Taser because he immediately became concerned for his safety when Johnson did not exit the car immediately.
Johnson was later charged with resisting arrest and disorderly conduct, but both charges were subsequently dropped by prosecutors. He filed his federal lawsuit in December 2012.
In a statement released through his attorneys on Wednesday, Johnson said,
"I hope this settlement sends the message that what they did to me is not OK, and constitutional violations like this will not be tolerated in the future, period."