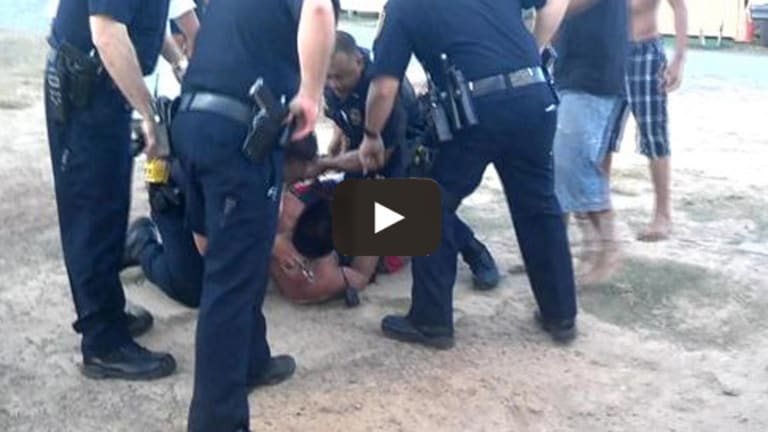 Cops Beat this Innocent Man on Video and Lied About it. He then Spent 9 months Rotting in Jail
"These guys have so much power, they can go around and do whatever they like and it's nothing to them that they can ruin people's lives."
June 11, 2014
Thirty-year-old Jonah Kaahu is not a criminal. But on Aug 22, 2012 he was most assuredly treated like the worst of villains.
Kaahu was at work work one day when a dispute involving a co-worker happened to erupt.
Kaahu tried to neutralize the situation so he told someone to call 911 and then grabbed a shovel to protect his co-worker.
When the police showed up he tried to run away and that is when things got ugly.
"One of the officers placed his handcuffs in his hands and beat him at the back of his head like brass knuckles," Myles Breiner, Kaahu's attorney, said. "Another officer reached in with pepper spray and put it right in his face."
Police ignored the pleas of people at the scene, who said Kaahu was not the instigator.
After being beaten by 5 cops, Kaahu was then arrested.
Kaahu then had 9 months of his life stolen from him as he sat at the Oahu Community Correctional Center before Circuit Judge Ed Kubo tossed his case last year due to police misconduct.
The judge found that police withheld more than 500 pages of documents, including witness testimony and cell phone videos of the beating taken by friends and tourist visiting Giovanni's.
"It disturbed me my whole life. I lost my job. I got indicted on this stuff. It just ruined every part of my life," Kaahu said.
Kaahu is now suing the HPD for excessive force.