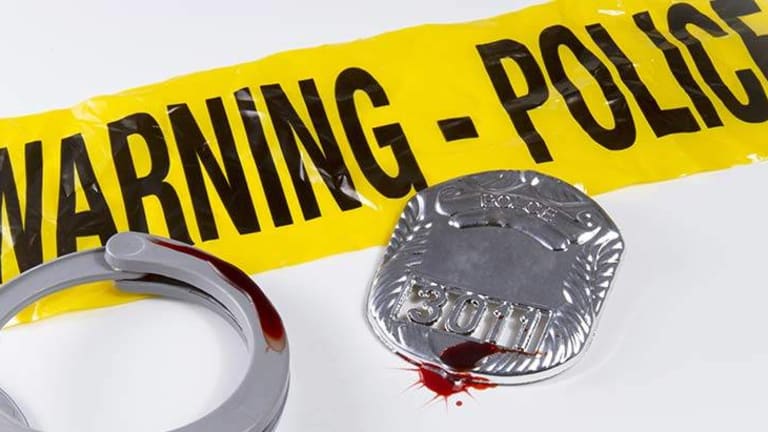 Cops Brutalized One of their Own, Told Him to Keep it Quiet. He Didn't, Now He Feels the Real Pain
An inadvertent whistleblower was created after a cop found himself on the receiving end of police brutality. Now he's feeling the wrath of the "blue code of silence."
An inadvertent whistleblower was created after a cop found himself on the receiving end of police brutality. Now he's feeling the wrath of the "blue code of silence."
Hamilton County, TN -- A police officer with the Hamilton County Sheriff's office has filed a lawsuit against several of his peers after he says deputies brutally beat him on his own property.
Aaron Shelton and his wife were at their home on November 11 of last year when they heard something "being broken" in their front yard. Upon investigation, Shelton saw that a car had crashed in his yard. As he was walking out to the car, a person got out and began running toward his carport.
Shelton gave chase to the suspect, but he was quickly confronted by deputies with guns drawn.
Shelton claims the deputies then ordered him to "get on the ground." Shelton claims he complied and offered no resistance. But that didn't stop fellow officers from starting to beat him.
He told the deputies he was an off-duty law enforcement officer, but this had no effect on the cops' violence.
One deputy, Curtis Killingsworth, began beating him with a baton. Shelton suffered a tibia and ankle contusion during the beating. He was struck so hard with the baton that an outline was left across his lower back, said Robin Flores, an attorney who is representing Shelton.
Shelton's wife was at the scene telling the deputies that Aaron was an officer. However, they continued striking Aaron. Not until a neighbor came out and told them "they were beating the wrong man," did the deputies' assault subside, according to the lawsuit.
The violent cops then realized that other responding deputies had already captured the suspect.
After Shelton was mistaken for a suspect and beaten, one of the cops invoked the blue wall of silence by stating, "they were all brothers, man."
"The comments by the individual defendants to Aaron ... that they were 'brothers,' reflects an internal creed that the law enforcement agents of the county had a code of silence, which is only possible in an environment created or allowed by the county," the lawsuit states.
These cops negligently beat an innocent man and then expected that man to simply "take one for the team."
None of the officers involved in beating their fellow cop reported the incident to the department. The department subsequently refused to pay any of Shelton's medical bills despite deputies being entirely responsible for the injuries inflicted upon him. Shelton was told "his injuries were not work-related."
Shelton filed a report with internal affairs on November 16, but this has only made things worse.
An email was sent out to the entire department letting all the officers know that Shelton had filed a complaint against some of the deputies. He recently came up for promotion but was passed over, likely because of this incident.
"At the time of this email, Aaron had not filed this instant lawsuit, and impact of the email stigmatized Aaron within his department as a person who was not a 'brother' as stated by the individual defendants and has subjected Aaron to humiliation and mental anguish," according to the lawsuit.
The suit asks $200,000 compensatory damages and $500,000 punitive damages.
This is a unique case of a whistleblower cop being harassed and shunned by their department. In most instances, the whistleblowers merely attempt to point out corruption and are then threatened and harassed.
In this instance, however, this cop was actually beaten by fellow officers. Shelton was the act of corruption of which he is trying to expose.
Shelton has to feel hurt and alone right now after finding out that the "team" he aspired to be a part of to do good, acts more like a gang of thugs than public servants.
This is the third case of cops being mistreated for reporting corruption in their departments in only 2 weeks!
Earlier this month, the Free Thought Project reported on the whistleblowers from the Chicago police department whose very lives were threatened for trying to expose the corruption in their department.
This cycle of the "blue line" of protection can only persist for so long before there is no one left with enough courage to call out the corruption.
As Shannon Spalding, one of the whistleblowers from the CPD points out, this blue code of silence and punishment is already an unfortunate reality for most.
"It's no secret that if you go against the code of silence, and you report corruption, it will ruin your career," Spalding said.