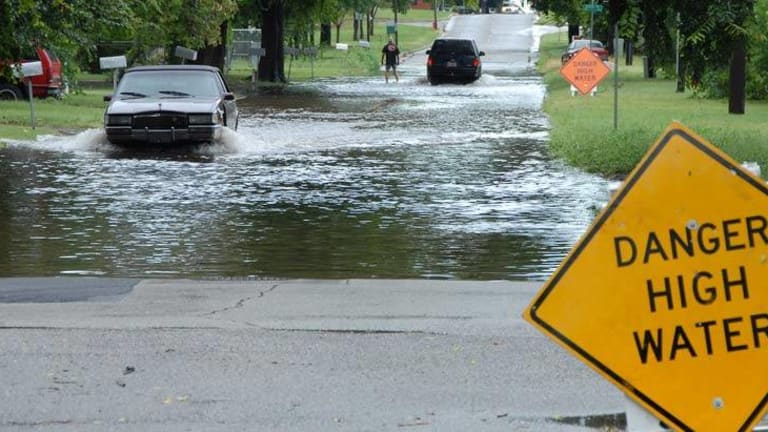 Cops Called for Help in Flood Rescue, Shoot and Kill Assistant Pastor in Need of Assistance
Oklahoma police fatally shot a man they were reportedly helping "save" from flooding taking over some of the southern and midwestern states
Tulsa, Oklahoma -Details are sparse right now, since the police control all of the information, but it was reported this week that Oklahoma highway patrol troopers shot and killed a man while on a rescue call during a flood.
This weekend, police received a call about a truck that was stuck in a flood, but instead of helping, they ending up killing someone.
Areas of the south and mid-west have recently been experiencing unprecedented flooding, and the victims of this police attack were among many people who became trapped in floodwaters.
When police arrived on the scene, there were reportedly two men who wanted help with their truck but the police officers told them to leave their truck and evacuate the area. The men allegedly gave some argument, claiming that they would be able to solve their problem quickly with some help if the police would allow them to or lend a hand.
The officers claim that one of the men tried to attack him because he asked them to leave the vehicle.
"The water was already fairly deep, and it was starting to rise pretty quickly, and it was running pretty rapidly across the road. [The officers] were concerned these guys would be swept away. For whatever reason, and this is where it gets a little cloudy, [the men] approached the troopers, shots were fired," Oklahoma highway patrol captain Paul Timmons told reporters, admitting that the situation was "cloudy."
The second man who was stranded in the flood was arrested and taken into custody by police, and no further information or comment has been revealed about the incident or the men involved.
It was later reported that the victim was 35-year-old Nehemiah Fischer, an assistant pastor at his local church.
John Vibes is an author, researcher and investigative journalist who takes a special interest in the counter culture and the drug war. In addition to his writing and activist work he organizes a number of large events including the Free Your Mind Conference, which features top caliber speakers and whistle-blowers from all over the world. You can contact him and stay connected to his work at his Facebook page. You can find his 65 chapter Book entitled "Alchemy of the Timeless Renaissance" at bookpatch.com.