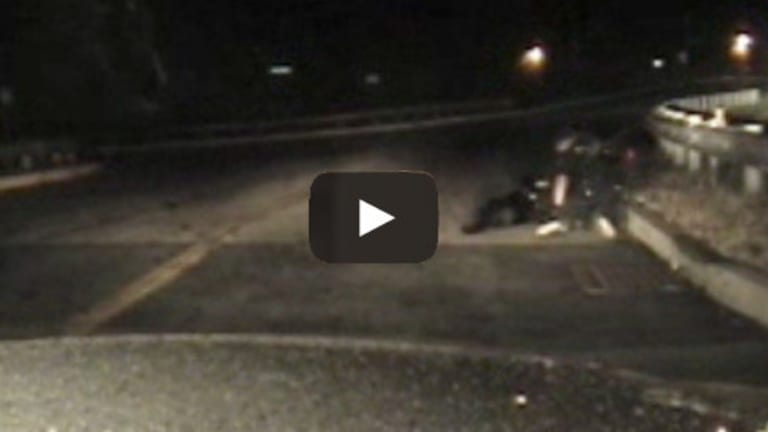 Cops Caught on Video in TWO Separate Brutality Cases, Keep Jobs, Tax Payers Held Liable
"I'm gonna hurt you more!" "You're gonna get fucked up!"
April 10, 2014
Springettsbury Township will pay $250,000 to each of two people whose brutal beatings were caught on video.
The two people involved were Debra Williams and Steven Landis.
Landis' lawsuit claimed he was stopped by police while walking in the area of Eden and Sand Bank roads in the township on Aug. 5, 2012. Landis' lawsuit alleges Officer Chad R. Moyer tripped Landis and slammed him down on his stomach on the road, next to the curb. It also states Moyer kneed Landis in the rib cage, breaking five of his ribs. Polizzotto also allegedly used a Taser in "drive-stun mode" two times on Landis, according to the lawsuit.
Obviously the word "alleged" is used for legal semantics in the above description. However if you watch the video below, there is no alleging that Mr. Landis was brutalized.
His video sounds eerily similar to that of Kelly Thomas.

Williams, who was "emotionally ill" at the time, the suit says, was yelling that she wanted to die and asking police to shoot her. She suffered from anxiety, depression and bipolar disorder, the lawsuit says.
After cuffing her and getting her into the police cruiser, however, Officer Gregory Hadfield punched her at least two times in the face and upper body and grabbed her neck; all of this while she was cuffed. The video also shows an officer identified as Moyer punching and slapping Williams at least twice.
Both lawsuits allege that officers filed false police reports to cover up the alleged brutality.
Devon M. Jacob, a former police officer, and attorney for both plaintiffs said, "It's a very troubling case. That you have the same officer from the same department on two videos (hitting suspects) and obviously nothing was done and the officer is still on the street is very troublesome."
Jacob said Williams saw him on a news interview and approached him about representing her, while Landis' criminal attorney reach out to his firm.
Last September, York County District Attorney Tom Kearney cleared Moyer and Patrolman Gregory Hadfield of police brutality related to the 2011 incident involving Williams.
In October 2013, Kearney determined that Moyer and another officer, William Polizzotto, who were involved in the incident with Landis acted within the scope of their duties.
So why then the $500,000 settlement paid to the plaintiffs?
"This is clear vindication. Nobody pays a half million dollars if they didn't do anything wrong. They had their opportunity to go to court, and they chose not to and instead they chose to pay the money," said Jacob. "Hopefully this is the beginning of the healing for the township and the removal of bad practices that resulted in the incidents."
But there was no damage to the actual law enforcement agency. Their liability was passed to the tax payers, the institution remains.