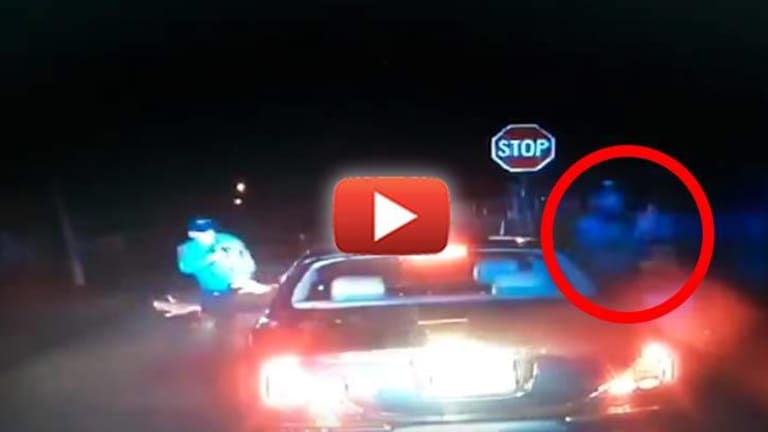 These Two Cops Will Not Be Charged, Despite Video of them Killing Man with his Hands Up
A grand jury has decided not to charge the two officers who killed the passenger of a vehicle that was pulled over for rolling a stop sign.
Bridgeton, NJ -- In December 2014, 36-year-old Jerame Reid was the passenger in a car that was stopped by police. The car was alleged to have rolled through a stop sign. From the time the officers pulled the car over until the time Reid lay bleeding out on the roadside, was under 2 minutes.
The stop was initiated by officers Braheme Days and Roger Worley, of the Bridgeton Police Department, who both opened fire on Reid as he surrendered.
In the video, we can see that the situation escalated quickly. During the stop, the driver opened the vehicle's glove box at which point Days saw a handgun. Both officers unholstered their weapons at that time.
At no point did Reid ever attempt to grab the gun.
After telling them not to move, Officer Days reached into the glove box and grabbed the .40 caliber pistol.
With his service weapon in his right hand and the confiscated pistol in the other, Days opened fire on Reid as he had his hands up, saying that he was getting out and onto the ground. Officer Worley also fired one shot through the window of the vehicle, but it did not hit Reid.
It is still unclear as to why Reid went against the officers commands and attempted to lay down.
On Wednesday, a grand jury voted not to file charges against either of the two officers.
The statement from prosecutors said Days "perceived that he and his partner were in imminent danger" and that Worley, "likewise believed that his partner was in imminent danger."
A key facet to this case was that Reid had been convicted as a teenager for shooting at state troopers, and served 13 years in prison. Also, four months prior to this stop, Reid was stopped, and the same officers had arrested him on charges of resisting arrest.
For their hasty decision to immediately resort to deadly violence, these officers will face no consequences.
Regardless of Reid's past, this man did not deserve to die. Had his intentions been to kill these officers, he could have easily grabbed the pistol out of the glove box and shot as they approached, but he did not. Instead, he simply attempted to surrender in a manner that went against the officer's demands. For this, he was killed.
This decision to not charge these officers comes on the heels of a recent string of officers being charged in the last few weeks. It seems that pressure from the public is working, however, not in all cases.