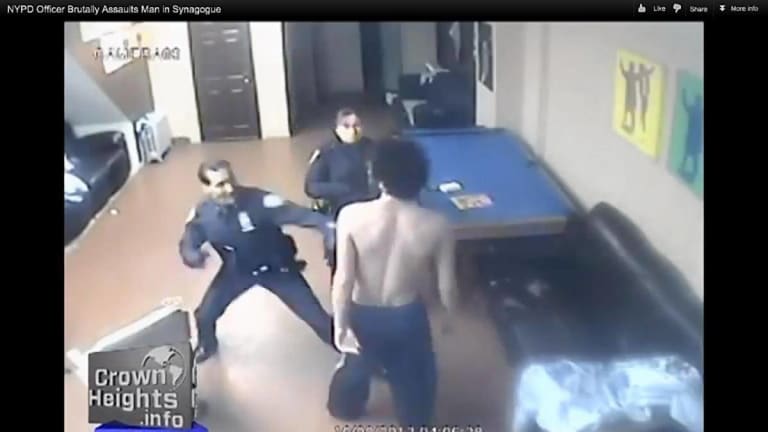 Cops Cleared for Brutally Beating Innocent Man in a Synagogue, Tax Payers Held Responsible
Disturbing video captured a man being brutally beaten by police after he was discovered sleeping on a couch inside a synagogue. The man was struck dozens of times with fists and a baton, even though the man had permission to be there. The beating was ruled justified and the officers were cleared.
Rabbi Moshe Feiglin, who runs the youth center, said the beaten man was not trespassing and had been staying there for a month.

The city has agreed to pay a $100,000 settlement to a Brooklyn man whose beatdown by cops in a synagogue was captured on video, the Daily News has learned.
Ehud Halevy, 22, was sleeping in a back room of the Aliya Institute in Crown Heights on Oct. 8, 2012, when a security guard called police. Although youths were sometimes allowed to sleep there, the guard was apparently alarmed because Halevy was shirtless and not wearing pants.
"When we watched the video and saw some of New York's finest behaving in a not very fine way, brutalizing an individual for absolutely no reason, it was just something horrible," said Brooklyn Assemblyman Dov Hikind according to the NYPost.
Sadly this is another example of tax-payers carrying the financial burden of this destructive gang of costumed thugs.