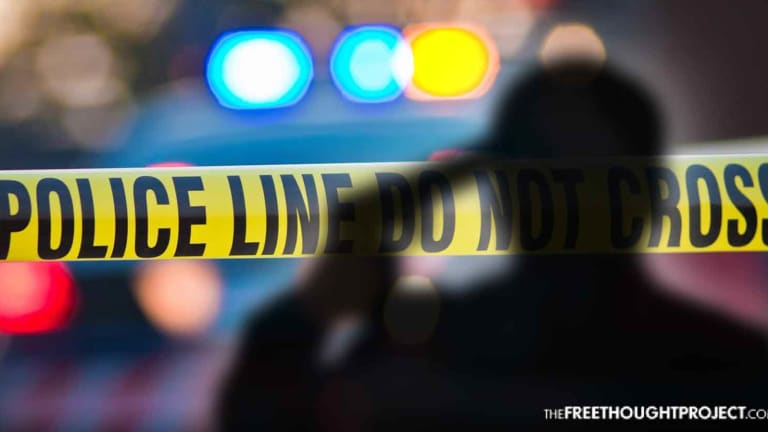 Cops 'Help' Suicidal Man With Gun to His Own Head by Killing Him
Police received a call about a suicidal man, and when they pulled over his car on the side of a busy road, they waited less than one minute before firing 12 rounds in his direction.
Williston, Vermont – When police received a call about a suicidal man, they located his car and initiated a traffic stop, and then when they claim he exited the car with a gun pointed at his own head, they ended his life for him by firing 12 rounds in his direction.
The incident started when police received a call from the ex-wife of Benjamin Gregware, 42, in which she said she believed he was planning to take his own life. Gregware was struggling with alcohol addiction, he recently lost his job, and he feared losing custody of his three children, according to a report from the Burlington Free Press.
When Melissa Gregware called 911, she said her ex-husband's speech was slurred when he called to tell her that he had just purchased ammunition, and she believed he was going to use it to take his own life. However, it did not appear that he was a danger to anyone other than himself.
A statement from the Vermont State Police confirmed that State Trooper Jay Riggen contacted Benjamin Gregware and spoke with him on the phone for 20 minutes. During that time, they claimed Gregware said he planned to drive down the interstate until he ran out of gas and then "end it,"once again confirming that the only life he planned to take was his own.
However, when Trooper Christopher Brown and Richmond Cpl. Richard Greenough located Gregware's car and initiated a traffic stop, he complied, and they responded by drawing their guns and ordering Gregware out of the car, instead of approaching on foot.
Vermont State Police Col. Matthew Birmingham claimed that this approach was taken because the stop was considered "high-risk," but it only served to escalate the situation.
Gregware exited his vehicle with a gun pointed towards his own head. While he did not point the gun at the officers at any time, they ordered him to drop it and they claim he refused and started walking towards them.
Less than one minute elapsed between the time Gregware stepped out of his car and the time the officers opened fire, unleashing 12 rounds–seven fired by Brown and five fired by Greenough—three of which struck Gregware. He was later pronounced dead at the hospital.
The shooting occurred on the side of a busy interstate, and the multitude of bullets fired by the officers could have easily hit one of the many people in the numerous cars that were driving by.
WCAX News reported that the shooting was captured by two police cruiser's cameras and Greenough's body camera, and police are expected to release the footage after the department's investigation is complete.
"Mr. Gregware is then seen opening his door and stepping out of his vehicle holding a handgun which he immediately pointed at his own head," Birmingham said. "Mr. Gregware did not comply with verbal orders and started walking toward the officers with the gun still pointed at his own head. As these events are unfolding, multiple cars can be seen traveling southbound on Interstate 89."
The Burlington Free Press noted that this shooting was the third one involving State Trooper Brown since September 2017, and his fourth officer-involved shooting overall.
One of the incidents occurred just last month when police located a bank robbery suspect with a gun pointed towards the ground. He was several hundred yards away when Brown opened fire, shooting and killing him.
Reports also confirmed that Brown was removed from the Vermont State Police tactical services unit about two weeks ago before the latest shooting. It remains to be seen whether he and Greenough will face charges for Gregware's death.