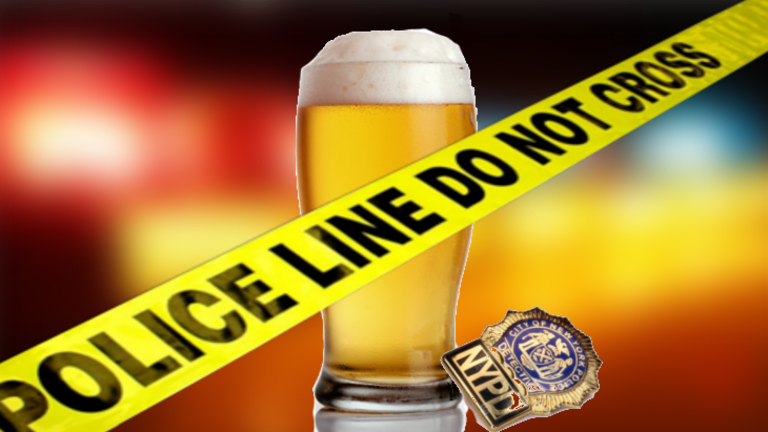 Nine Cops Fired Three Suspended For Drunken Night of "Fighting" and "Ass Grabbing"
"They were telling people they were cops and to f**k off, and some were fighting with patrons"
New York -- Nine rookie officers have been fired and three supervisors disciplined after a graduation celebration turned ugly.
Back on August 22, the largest class in the history of the Port Authority Police Department, 249, graduated at the Dunn Sports Center in Elizabeth New Jersey.
Immediately following the graduation more than a dozen officers broke off from the group and began to raise hell.
The newly anointed boys in blue ended up in the Texas Arizona Bar and Grill, a large brewery and sports bar in Hoboken, NJ.
"It quickly got totally out of control," a source told On The Inside.
"They were telling people they were cops and to f**k off, and some were fighting with patrons and themselves, and there was maybe even a little ass-grabbing."
As the bouncers tried to remove the rowdy new officers, they refused, saying "we are cops." Finally and ironically, the police were called. But even then, these despicable new 'law enforcement officers" refused to listen to their bosses. According to sources, some of the graduates began trash talking their supervisors.
"You would think they would have made a beeline to hide or look for the back door, but some of them could have cared less," the source said.
Reuters reports that after a months-long investigation into the recruiting class's celebration, nine probationary police officers were set to be terminated and three other probationary police officers suspended for 30 days without pay, with their probationary status extended for an additional year, the agency said.
Disciplinary proceedings will begin for three staff members from the Port Authority Police Academy who attended the out-of-control celebration as well as two additional officers not on the academy staff. Three of those five officers are supervisors, the statement said.
Port Authority officials said in a statement that they are going to be reevaluating the candidate-screening process.
"This is a sad day for the Port Authority Police Department," Pat Foye, executive director of the Port Authority of New York and New Jersey, said in the statement.
"We are extremely disappointed by the conduct of the probationary officers involved and appalled by the poor judgment of the Academy staff members in attendance," Foye said in the statement. "The conduct in question (is) deeply troubling."
According to the department, their investigation consisted of interviews with 100 police officers and reviews of social media posts and relevant videos.