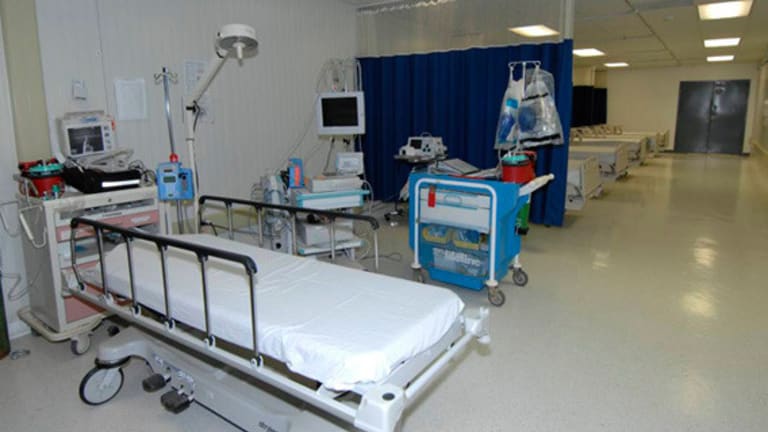 Cops Forcefully Catheterize Man to Obtain Urine Sample for Suspicion of DUI
Motorist Sues After Officer Takes Forced Urine Sample
Cops use catheter in invasive procedure against Indiana motorist whose blood alcohol level was below the legal limit
Image Credits: Public domain
bythenewspaper.com | May 28, 2014
A motorist whose blood alcohol level was below the legal limit earlier this month filed a $11 million federal lawsuit against Schererville, Indiana for allowing its police force to use a catheter to forcibly obtain a urine sample from him two years ago.
On May 20, 2012, William D. Clark and Alyssa Madson were driving through Schererville on US 30. At around 11pm, Officer Matthew Djukic hit the lights on his squad car and pulled Clark for allegedly speeding.
Smelling alcohol, Officer Djukic put Clark through field sobriety tests and had him blow into a portable breathalyzer device. A drug sniffing dog was called in to search inside the vehicle, though Clark gave no consent. Officer Djukic claimed Clark blew a 0.11 on the preliminary breath screener, but no evidence was provided when Clark's attorney, Patrick B. McEuen, filed a discovery request for records last year. Clark insists the claim was fabricated.
"Plaintiff asserts that no proof exists that his portable breathalyzer test was .11, and that such proof, if in fact it did ever exist, would preclude any need for further searches and seizures of plaintiff's person and bodily fluids, including his urine and blood," McEuen wrote in papers filed with the US District Court for the Northern District of Indiana.