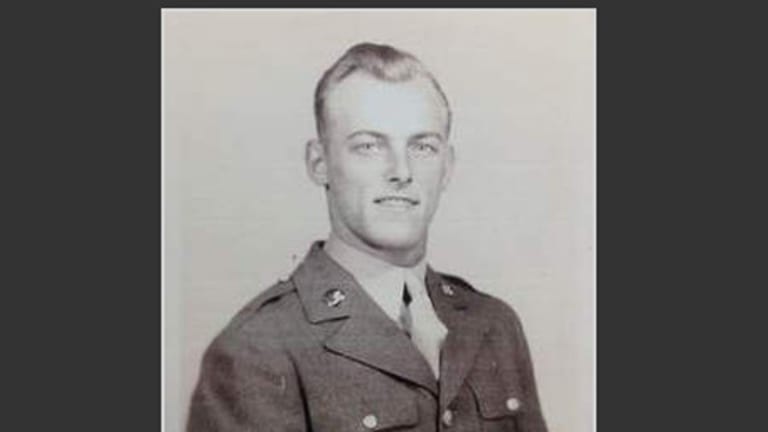 Cops Kill 95 Year-Old WWII Vet Because He Refused Medical Treatment
Matt Agorist
June 21, 2014

The family of a 95-year-old WWII vet is filing a wrongful death suit against Park Forest police who killed the man last year, saying that he was "not a threat to anyone."
The family of John Wrana, filed a $5 million lawsuit against six police officers and the Village of Park Forest in federal court Friday.
The family alleges that the officers should have known that a bean bag round, fired at point blank range, at 190 mph, would have killed the 95-year-old man.
According to the Chicago Sun Times, Wrana's death last year prompted widespread outrage which eventually in April led to criminal charges of felony misconduct being filed in Cook County Circuit Court against the officer who pulled the trigger, Craig Taylor, 43.
But the federal lawsuit filed Friday also blames five other officers, including Commander Michael Baugh, who allegedly ordered the beanbag round be fired from a shotgun in an attempt to subdue Wrana, and Chief Clifford Butz, who's accused of failing to properly train his men.
It says Park Forest's use of force policy directly led to the tragedy.
It started when the police were called to the Park Forest Assisted Living Center last July after Wrana refused treatment for what the staff believed to be a urinary tract infection.
Apparently police are now the go to government agency when you need to force medical treatment on someone.
When the Park Forest cops arrived, predictably the situation then escalated to violence.
While Wrana did brandish a paramedics knife the police mistook a shoehorn for a machete and raided Wrana's room.
Instead of waiting for the 95 year old to simply take a nap and go in peacefully, the police used the only tactic they know, violent escalation.
When a taser was fired by Baugh and missed, Taylor fired the beanbag round from 15 feet away, in clear violation of the manufacturers instructions, according to the suit.
The suit alleges that the officers acted "willfully, wantonly, intentionally, knowingly, maliciously, in bad faith and with deliberate disregard."
Wrana died of his injuries sustained from the bean bag several hours later.
In police state America, justice is served when police are called out to the scene to force a man to get a medical procedure and he's killed instead.
Tax-payers will likely be held liable, again, for the negligence of those sworn to protect and serve.