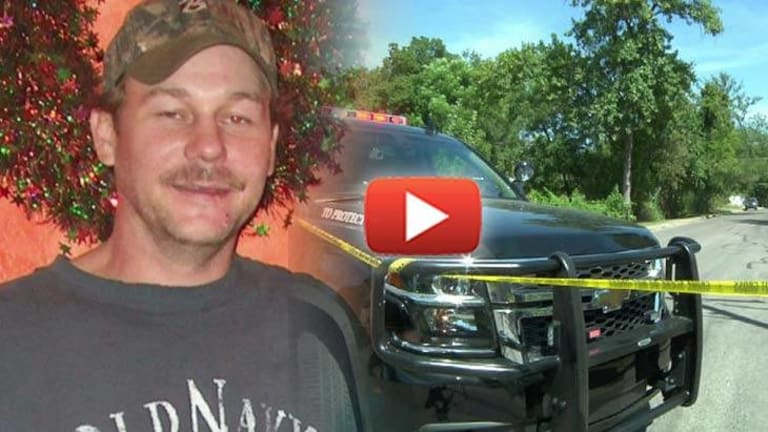 Cops Just Killed an Unarmed Man Then Used a Deceptive Tactic to Keep You from Hearing About It
A single deceptive sentence, released by the police department, acted as a smoke screen after they killed an unarmed man.
A lie can travel halfway around the world while the truth is putting on its shoes.
-Mark Twain
Ardmore, OK -- 41-year-old Eric Tompkins of Ardmore hit a low spot in his life last week and he attempted suicide. When his mother called 9-1-1 to get him help police would show up and kill him.
This killing would then slide right under the radar of any mainstream and alternative new sites, because officers used a deceptive trick to imply that Tompkins was a threat.
According to police records, at 9:47 am on August 9, the Ardmore Police Department received a call in reference to a suicidal individual. When police arrived, they killed him almost immediately.
The reason police gave for immediately killing this unarmed man? They claimed he was armed.
After the shooing, the Oklahoma State Bureau of Investigation said 'Tompkins refused commands to take his hands out of his pockets, and then pulled out what appeared to be a handgun. That's when an officer shot Tompkins."
Case closed.
Local media picked up on the official report and ran with it. No one so much as asked, "well, was there an actual gun?"
It's almost been a week since police killed Tompkins. One would think that if there was a gun, they certainly would have said something, right? Well, according to family friend, Clara Matthews, there was never a gun.
Matthews, who said Tompkins was suffering from depression, also says that all he had on him was a lighter and a cell phone -- no gun.
According to the OSBI, the officer who killed this unarmed man has been placed on administrative leave, pending an investigation. There has been no further mention of a gun.
Since their initially deceptive statement, police have been tight-lipped on the investigation, and no other information has been released.
So, there you have it. A mother called 9-1-1 for help with her suicidal son, who needed medical attention, and instead received violence. Police were then able to control the narrative in the media, and allow news of an unarmed man being killed by them to slip away into the night.
And they would have gotten away withit too, if it wasn't for the pesky internet.
Thanks to our readers, this story was brought to our attention and after doing some digging we found the official story to be full of holes. Now, with the help of our readers once again, we can get this story the attention that it deserves. All you need to do is share this article and the word will get out.
Eric Tompkins life mattered.