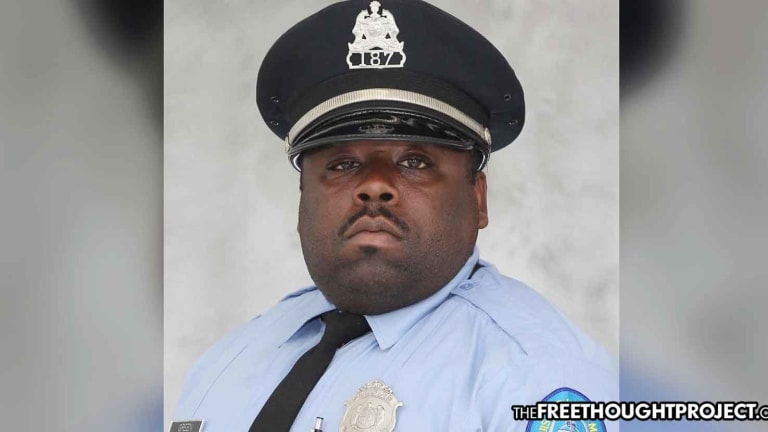 Cop's Life Ruined After Fellow Officer Shot Him and the Dept Covered It Up
A cop on cop officer-involved shooting left one cop permanently injured and unable to work. He claims the shooting was racially biased and is now suing the city of St. Louis.
St. Louis, MO — Two years ago, Milton Green, a black Saint Louis Police Department officer, was shot and nearly killed by a fellow white officer who shot him while he was off-duty in his own neighborhood. On Monday, Green and his lawyers filed a lawsuit against the City of St. Louis and Christopher Tanner the officer who shot him claiming damages and alleging the shooting was racially motivated and the SLPD abandoned him in his hour of need.
According to details revealed in the lawsuit, on June 21st, 2017, police were responding to a fleeing white sedan while shots were being fired at them striking their police cruisers. The suspects then fled in a vehicle, only to crash the car at an intersection near Green's home. The off-duty cop, while working on a neighbor's vehicle in a shared driveway, heard the commotion and when the suspects came running nearby, one of them pointed his gun at Green. Green drew his service weapon, identified himself as a cop, and gave chase.
A responding officer saw Green pointing the gun in the suspect's direction yet turned his service pistol towards the off-duty cop and ordered him to the ground. He complied. But once detective Brett Carlson established Green was a fellow officer, Green was allowed to retrieve his weapon and had his badge in hand when another officer, Christopher Tanner, arrived on scene. The suit alleges Carlson told Tanner Green was an officer and told him not to shoot. But this time Tanner shot Green before he could once again comply with officer commands. The suit alleges Tanner shot Green while simultaneously telling him to "drop the weapon".
Two years later, Green broke his silence while speaking to the St. Louis Post-Dispatch this week in an exclusive. Green told reporter Tony Messenger if he had been born white he would not have gotten shot two years ago.
I wouldn't have gotten shot. How did he not see my badge in my hand? My gun was pointed down, and the other officers were calm. The detective told them who I was and told them not to shoot.
The lawsuit details concerns Green and his lawyers have with the optics surrounding the officer-involved shooting. The lawsuit states:
The racial implications of how Officer Green has been treated cannot be ignored.
Green believes his skin color had everything to do with getting shot by a fellow officer. He told Messenger:
If I was white, I feel like I would have been taken care of. That's how I feel.
Tanner shot Green in the arm which Green says he can no longer grip anything and is permanently disabled. Green's attorney Javad Khazaeli said:
Had he been shot by the perps everyone would have considered him a hero...It happened while he was trying to stop a criminal and now he's permanently disabled.
Predictably, as TFTP has consistently reported, the SLPD investigated themselves and found the wrongdoing was simply a result of "friendly fire," something both Green and his lawyer say is simply not true. According to the Post-Dispatch the investigation was anything but objective.
The department's Force Investigative Unit investigated, but, according to the suit, placed the father of Tanner's police partner in charge of the review. The suit says Green has not been interviewed by the department as part of the investigation.
Equally disturbing to some is the fact all charges were dropped against the suspects in the case leaving many scratching their heads in disbelief. Three men stole a vehicle, shot at police, and were allowed to walk away scot-free.
At the same time a black off-duty police officer was shot by a white on-duty one and not one person has spent a day in jail convicted of the crime of shooting at a police officer.
Green, who has been on the force since 2005 is no longer an officer with the SLPD. Unable to access his pension, he is reportedly drowning in bills and debt, has only been given $2000 by the benevolent association supporting police officers, and can no longer work. He is seeking undisclosed damages.