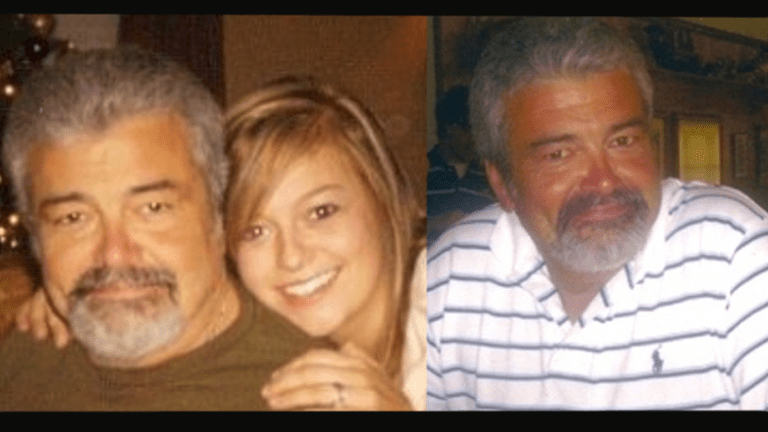 Cops Shoot and Kill Grandpa in Fruitless Raid Based on a Tip from the Thief Who Stole His Car
East Dublin, GA -- A devoted husband and loving father and grandfather's life was stolen by incompetent militarized police last month, for no reason.
An attorney representing David Hooks' widow says that the shooting did not go down as law enforcement authorities stated in initial news releases, and the "true facts of this tragedy are in stark contrast" to official accounts.
Acting on a bogus tip about methamphetamine from a car thief who stole Hooks' Lincoln Aviator SUV, the Laurens County Sheriff's office obtained a search warrant for Hooks' residence. An hour after the judge signed the warrant police raided Hooks' house and took the life of this innocent grandfather.
At approximately 11:00 pm on September 24, Laurens County Sheriff's deputies barged unannounced into the home of David Hooks. The sheriff's office claims Hooks was shot after he got out a firearm and started showing aggression.
There is no evidence that Hooks ever fired a shot. After a search taking 44 straight hours, conducted by numerous agents of the Georgia Bureau of Investigation, nothing was found, not one single item of contraband.
Rodney Garrett was the criminal who reportedly told investigators that he took a plastic bag from a pickup truck at Hooks' residence, believing that there was money inside, and a set of digital scales.
According to WMAZ, who obtained a copy of the search warrant, Garrett then stole another vehicle from Hooks' home, a Lincoln Aviator SUV. After he drove the SUV to Dublin, Garrett said, he realized that the bag contained meth instead of cash.
Garrett told officers that he "became scared for his safety," and turned himself in to Laurens deputies, the warrant says.
Acting on this newly received information from a man who just admitted to stealing a car, police felt that this was sufficient justification for deploying a SWAT team to issue a no-knock warrant on this grandfather..
Mitchel Shook, the attorney for the Hooks family says that this 'tip' should not have been enough probable cause for the sheriff's office to issue the warrant.
Shook told WMAZ,
"The drug task force and the Laurens County Sheriff's response team arrived at David and Teresa Hooks home unannounced by emergency lights or sirens."

He says Teresa Hooks, David's wife, looked outside and saw people with hoods during the evening of the drug search. He says she woke her husband up, thinking the burglars were back. He says Hooks then armed himself.

Shook says there was no knock and announce, unlike what the initial release from the Sheriff's office stated.

"The task force and the SRT members broke down the back door of the family's home and entered, firing an excessive sixteen shots.There is no evidence that David Hooks ever fired a weapon."
None of the names of the deputies involved in the raid have been released but the family is asking that all deputies involved in the killing of Hooks be suspended.
According to a statement from the family, David Hooks was a successful businessman who owned two thriving businesses. His construction company worked on military bases, including Hunter Army Airfield and Fort Stewart.
As such, he was vetted and underwent background checks by state and federal authorities including the Department of Homeland Security and the Bureau of Alcohol, Tobacco, and Firearms. Based on those background checks, he was granted a security clearance which allowed him to work on these military bases. He was not a drug user or distributor.
Sadly the war on drugs indiscriminately lays waste to the lives of everyone whose path it crosses, regardless of criminal history or innocence. The death of David Hooks is another tragic line in the ever growing list of victims claimed by militarized police enforcing immoral laws aimed at controlling what people can do with their own bodies.