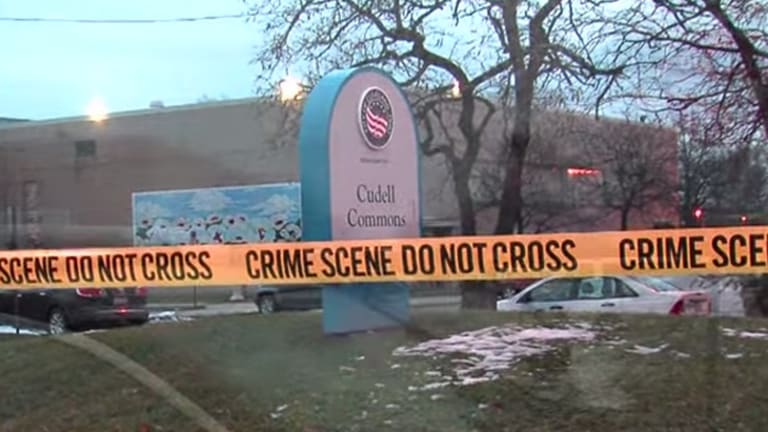 After Shooting a 12-Year-Old, Cops Waited 4 Minutes To Give Him Medical Help

Cleveland, Ohio - Earlier this week we reported that a police officer shot a young boy for playing in a park with a toy gun just seconds after exiting his vehicle.
The video footage to surface after the incident showed absolutely no restraint on the part of Cleveland patrol officer Timothy Loehmann, who fired the shot that killed young Tamir Rice.
Now it has been revealed that after realizing what they had done, the officers waited nearly four minutes before providing medical assistance. ABC News 5 reported that Cleveland officers are trained in how to treat medical injuries, in fact, it is actually one of the first mandatory training courses that they must take in order to become a police officer.
In a recent statement, Tamir's family said that "While we request the release of the complete video, we also ask for the media to give our family privacy as we continue to grieve and learn about what happened. We feel he did not deserve to be taken away from us"
Without any hesitation, Loehmann shot young Tamir Rice because they allegedly believed that he was pointing the gun at them, although the person who dialed 9-1-1 told them twice that the gun was "probably fake." After they killed him, police inspected the gun to discover that it was an air soft pellet-gun, which is basically a toy.
The police officers involved are claiming that the boy, who they allegedly thought was "about 20", pointed the weapon at them, which put them in fear for their lives, giving them justification to fire the shot.
However, when a young child is walking around in a park with what appears to be a gun, the probability is overwhelming that the "gun" is likely a toy. Any reasonable person would take steps to examine the situation before firing a real weapon at the child.
John Vibes is an author, researcher and investigative journalist who takes a special interest in the counter culture and the drug war. In addition to his writing and activist work he is also the owner of a successful music promotion company. In 2013, he became one of the organizers of the Free Your Mind Conference, which features top caliber speakers and whistle-blowers from all over the world. You can contact him and stay connected to his work at his Facebook page. You can find his 65 chapter Book entitled "Alchemy of the Timeless Renaissance" at bookpatch.com.