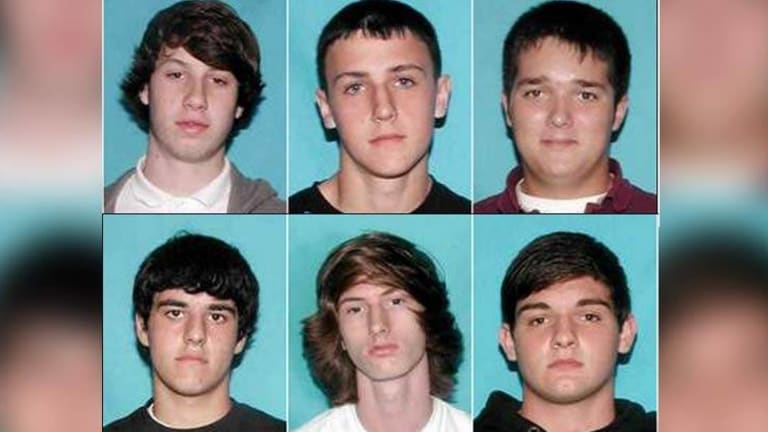 Cops Spend 11-Months and Countless Resources to Bust a Few Teens with a Tiny Bit of Pot
Multiple departments and policing associations participated in one of the most wasteful acts of drug war law enforcement in the country. Congratulations.
Terrebonne Parish, LA -- The Terrebonne Parish Sheriff's Office Narcotics Task Force, Houma Police Department, State Police Narcotics Division and the U.S. Drug Enforcement Administration, created an elite task force whose combined efforts over an 11-month period helped to bring down one of the country's most dangerous criminal elements.
Or so the war on drugs would like you to believe.
What actually took place was a huge waste of taxpayer money and law enforcement resources in an attempt to bust a group of kids who were suspected of selling a plant, which is legal in 5 states, to willing customers.
Below is a breakdown of the charges and the laughable and embarrassingly tiny amount of drugs the teens were carrying.
-- Austin Ferrill, 19, two counts of marijuana distribution, two counts of principal to marijuana distribution, possession of marijuana and possession of drug paraphernalia. He was charged with obstruction of justice and a turn signal violation.

Agents found .80 grams of marijuana, 10 capsules of synthetic MDMA and 11 hydrocodone pills in Ferrill's bedroom. His bond is $205,000.
For less than a single gram of pot, 10 hits of ecstasy, and pills that are in half of the medicine cabinets across the country, this young man's life is now ruined. There were no victims.
-- Cameron Clement, 19, one count of marijuana distribution. His bond is $35,000.
No drugs were found on Clement, but as he was associated with the other teens, he was kidnapped and caged and his bond set at a ridiculously high amount.
-- Jude Boudreaux, 19, one count of marijuana distribution. Agents found 20 grams of high-grade marijuana in his vehicle. His bond is $50,000.
As for Mr. Boudreaux, he had an entire 20 grams. This criminal dared to carry over a half ounce of a plant that is legal in 5 states, and for this "crime," his bail was also set ridiculously high.
It should also be noted that officials refer to the marijuana as "high-grade" in an attempt to justify wasting tens of thousands of dollars in local taxpayer money to take it off the street. In the meantime, however, someone in Colorado can walk into their local dispensary and purchase this "high-grade" marijuana, show it to a cop outside, and face no consequences.
-- Gage Fontana, 19, distribution and possession with intent to distribute marijuana. His bond is $60,000.
Perhaps Fontana did not have enough weed for the cops to measure as the weight of his "high-grade" marijuana wasn't listed on the arrest report. Still, his bail was set at a staggering $60K.
-- Dylan Brewer, 17, principal to marijuana. He was apprehended at 3902 Southdown Mandalay Road, and his bond is $35,000.
And lastly, is Mr. Brewer who facing down a $35,000 bail for the preposterously vague charge of "principal to marijuana."
Thanks to the brave men and women in the various associations participating in this asinine sting operation, these "drug kingpins" have been robbed of their future opportunity for selling a product to a willing customer.
Just in the past week, we've seen police officers vaginally rape a woman in public in search of marijuana. We've seen a Memphis cop killed as he tried to arrest someone for a small amount of pot. We've also seen a teenager shot and killed for simply driving a female friend to get some marijuana.
Enough is enough.
There is no such thing as winning this war on drugs as its entire existence is a failure. One day humanity will look back at the innocent lives ruined and taken in the state's immoral conquest to control our bodies and wonder how the hell we didn't stop this madness sooner.