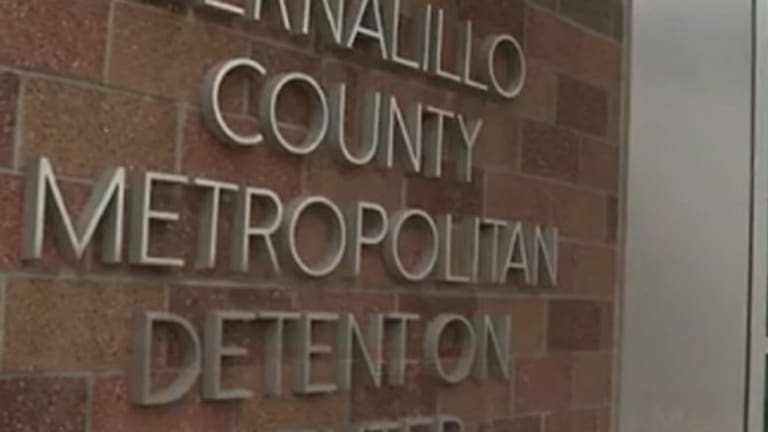 Cops Spray Woman's Vagina With Mace To "Punish" Her
In what the ACLU is calling "tantamount to torture" another horrifying case of police brutality has emerged in New Mexico. Cops repeatedly sprayed a woman directly on to her vagina, to allegedly "punish" her.
New Mexico law enforcement is known for their Hitlerian tactics, we've already seen them sodomize multiple individuals for routine traffic stops. Now this woman has been tortured for a victimless crime.
According to KOB 4,
The ACLU, on behalf of Marlene Tapia, filed a federal lawsuit this week two years after the alleged ordeal occurred -- two years after Tapia first contacted the organization.

Simonson said civil rights cases are complicated to build, but that his staff filed the case within the two-year statute of limitations.

According to court records, police arrested Tapia for a probation violation tied to a previous drug case. While at the Metropolitan Detention Center, Tapia said two officers strip searched her and asked her to bend over at the waist. That's when they noticed a plastic baggie protruding from Tapia's vagina.

Instead of taking Tapia to a doctor to have the baggie removed, she said one of the officers – Blanca Zapater – sprayed a chemical agent directly on her genitals twice.

Simonson said the chemical agent was mace.
According to the lawsuit the jackboot nazi, Zapater, was "disciplined" but she still remains on staff.
This is a new low for authorities. Using a chemical agent on the genitalia of another human being who has caused no harm to anyone is sadistic and exhibits a horrid state of mental illness.
As Albert Einstein pointed out fear and hatred fuels this crisis of consciousness, "General fear and anxiety create hatred and aggressiveness. The adaptation to warlike aims and activities has corrupted the mentality of man; as a result, intelligent, objective and humane thinking has hardly any effect and is even suspected and persecuted as unpatriotic."
The ACLU is bringing their lawsuit is to "ensure that these sorts of things don't happen to another person."
Here are the court records regarding the incident: