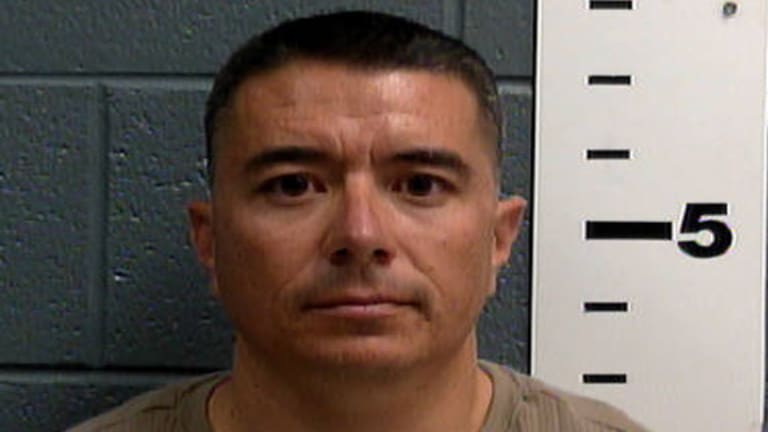 This Cop's Taped Confession Will Make Your Stomach Turn
April 29, 2014
Las Cruces Police Detective Michael Garcia was a 15 year veteran who was tasked with investigating crimes against children who've been preyed upon by adults.
Little did everyone know that Garcia had secrets of his own.
According to KOB News, in May 2011, Garcia responded to a homicide call. He was accompanied by a 17 year old volunteer intern. She was widely known in the department because she had been volunteering for years prior and had received accolades for her great work.
On that day, something happened between the intern and Garcia. It caused the intern to shut down emotionally, do poorly in school, attempt suicide, and drop out of the LCPD's internship program. Nobody knew why there was a sudden change in the intern's demeanor, until a few years later.
A female LCPD detective ran into the former intern, who was now working at a local restaurant. The female detective asked the intern why she had dropped out of the program. It had really caught everyone off guard considering she had aspired to be a detective herself. That's when the intern broke down crying. She eventually told the detective that back in May 2011, Garcia had sexually assaulted her inside his patrol car.
Without Garcia knowing it, his fellow detectives began investigating him and then confronted him with the allegations. Garcia confessed to the assault on an audio recording.
Here are some excerpts from the recording:
Garcia: I know I f***** up putting myself in that position, flirtatious. I know she was 16, 17. I don't know how old she was.

Garcia: I said, "it should have never happened." And I just, you know—and—it—it granted I know it was f****** wrong, f** me.

Garcia: Granted, I'm an adult violating a child.
KOB news also found out that Garcia's department knew that he had problems and yet they still allowed the teen to go out on a call with him.
A few years prior, records show that Detective Garcia had been reprimanded for having sex in his patrol car with a fellow officer's girlfriend, while drinking a bottle of wine. A used condom and empty wine bottle confirmed his supervisors' suspicions.
In the confession of the sexual assault on the intern, Garcia is heard saying,
"The badge gets you the pussy and the pussy gets you the badge. I don't think we even kissed. I mean it was straight touching, touching! It was like three f****** minutes. Three minutes for the rest of my life. I'm gonna f****** go away.
Garcia has accepted a plea deal from a federal prosecutor in which he will be sentenced this summer. The plea is for 9 years with supervised probation afterwards.
However, an even more tragic occurrence that typically happens when child predators are caught is that others begin coming forward. Once word in Las Cruces spread of this monster's actions, an underage family member came forward and alleged that Garcia had been raping her for years.
Below is the unedited audio from Garcia's confession: WARNING CONTAINS GRAPHIC LANGUAGE