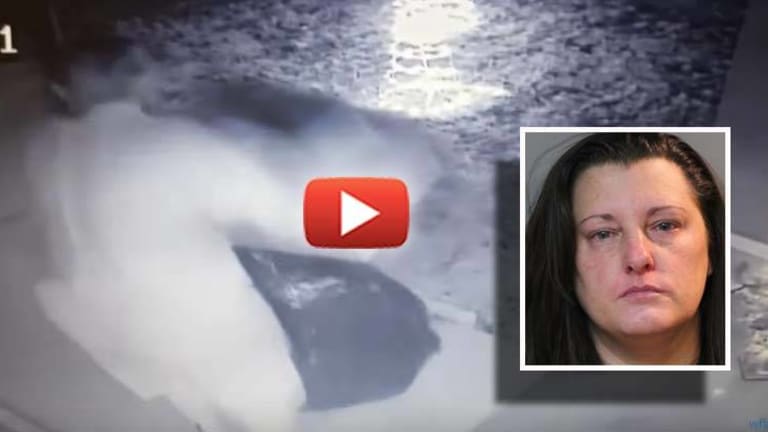 That's Embarrassing - Cop's Wife Caught on Video Stealing Christmas Gifts from Neighbor's Kids
Will the wife receive any special treatment because of her blue privilege by proxy?
Lakeland, FL -- In a move that is sure to bring shame on an officer's police department, the wife of a Florida cop was caught stealing the Christmas presents of her neighbor's children.
The alleged thief is 42-year-old Dana Hager, wife of a cop, who was already on probation after being found guilty of shoplifting at a Kohl's department store in April, according to court records.
To make this incident that much more insane, the home targeted by Hager belonged to a cop and his wife as well. The presents were for the couple's two-year-old daughter.
As soon as Hager realized that the child's toys were of no use to her, Hager brought the already opened boxes back to the house at 4:30 the next morning.
It is unclear whether or not Hager's husband, the conveniently unnamed cop, was aware of her misdeeds.
"The fact that Hager took the packages off of a neighbor's front porch is shocking." Polk County Sheriff Grady Judd told ABC News in a statement. "The fact that she is the wife of a law enforcement officer is even more shocking."
Hagar was caught after the victims posted the video on their Facebook page, quickly plastering the thieves face all over social media.
"Here's the word. We're watching the porch pirates, the cops' wives are watching the porch pirates," the sheriff told WFLA. "Facebook is watching the porch pirates. We're gonna put you in jail and you'll stay in our jail where you won't need any presents."
Hager confessed to the crime when she was arrested this past Monday. She was charged with unarmed burglary of an occupied dwelling, petit theft and violation of probation, the sheriff's office said.
Because of the probation violation, Hager is currently being held without bail at the Polk County Jail. It will be interesting to watch this case unfold to see if Hager receives any special treatment because of her blue privilege by proxy.