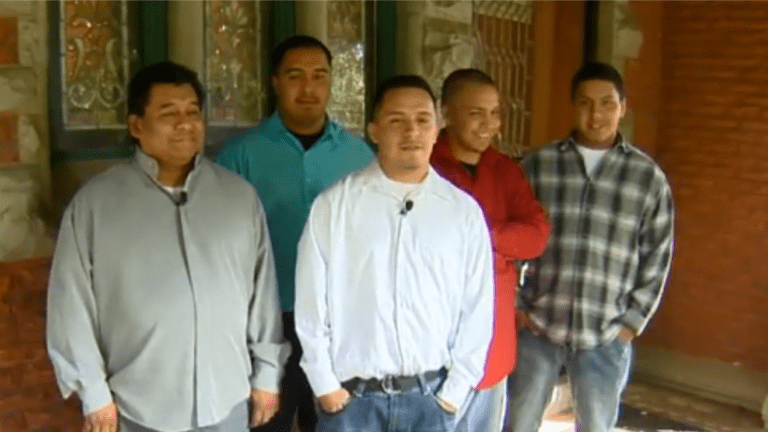 Cops Wrongfully Raided, Assaulted, Arrested this Family, Tax-payers Held Liable for $1.8 Million
After police came in, threw a kid through a window and roughed the rest of the family up, they began arresting them all.
Denver, CO -- Denver tax-payers will be shelling out $1.8 million for the negligent and abusive actions of Denver PD.
A jury awarded Daniel Martinez Jr. and his family the money after they won a lawsuit against Denver PD for wrongful prosecution. DPD officers trumped up false charges against the family to hide their own misconduct in a botched raid.
The story starts back in January of 2009 when police mistook the Martinez's home for the home of alleged drug dealing pimps.
At 11:00 pm Denver police officers came to their door ready to pounce.
"They pushed through the door and pushed my dad against the wall. Then I saw them grab my little brother and saw them slam his head through the window. I screamed, 'you can't do that. You can't do that, he's a minor,'" Martinez III said. "Then, they put me in a chokehold, had taken me outside, body-slammed me onto the concrete, put a knee in my back and handcuffed me right there."
According to the family's attorney police were conducting a "Knock and Talk" that night. A month prior to the Martinez's moving into the home, two alleged felon drug dealers were reported to be selling drugs out of the home.
After police came in, threw a kid through a window and ruffed the rest of the family up, they began arresting them all. Martinez was charged with resisting arrest and his sons were charged with assaulting an officer. By the next year all of the family members who were charged were either acquitted or had the charges dropped. That's when they filed a lawsuit.
Martinez said that even though they won the $1.8 million that he still fears for his family.
"I'm constantly looking out the window, I'm still in fear," Martinez said. " I don't know what's going to happen."
Kathryn Stimson, the family's attorney says the jury upheld the claims of wrongful prosecution against the officers but not the claim of excessive force.
It is unclear whether or not the officers will face any punitive action at this time.
9NEWS says they reached out to DPD and the department says it is working to put together a statement by Tuesday.
Michael Lowe, who is the defense attorney for the officers says they are working on an appeal.