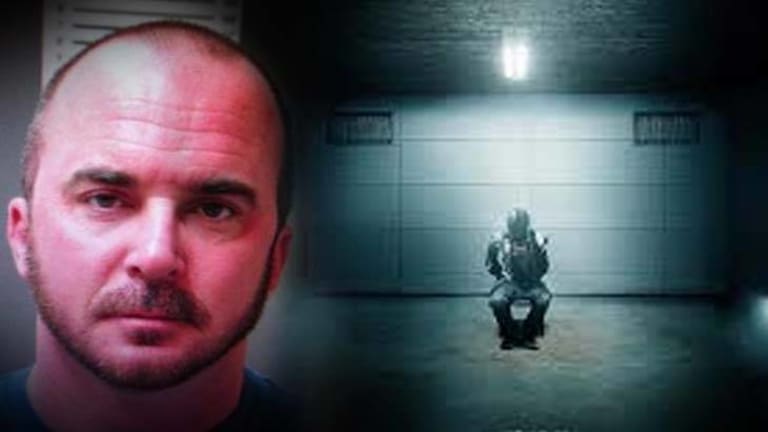 Police Chief's Violent Criminal Behavior Helps Sicko Child Rapist Avoid Time Behind Bars
Thanks to this cop's uncontrollable lust for violent criminal behavior, a man who was handcuffing and raping infants gets off with a slap on a wrist.
Montgomery, AL — Former Tallassee Assistant Police Chief Chris Miles pleaded guilty on Tuesday to stealing drugs from an evidence locker and beating a suspect during an interrogation. Although the suspect initially faced 105 counts of child sexual abuse and rape, the District Attorney was forced to dismiss 100 of those counts because Miles forced those confessions.
While interrogating a child sex abuse suspect on April 25, 2013, Miles coerced a myriad of confessions by beating Stephen Conrad throughout the interview. Instead of gathering evidence or using nonviolent tactics, Miles admitted to beating Conrad with a phone book-sized packet of paper. Striking Conrad multiple times in the face and head while repeatedly slapping him, Miles forced numerous confessions under the color of authority.
Initially charged with 105 counts, including rape, sodomy, and child sex abuse, Conrad later pled guilty to merely three counts of sex abuse and one count of first-degree sex abuse. Due to Miles' aggression and stupidity, Elmore County District Attorney Randall Houston was forced to drop 100 of those counts due to coerced confessions. According to Houston, only five counts were actually backed by solid evidence.
Three months before beating Conrad, Miles stole 16lbs of marijuana from the department's main evidence room in January 2013. As Assistant Police Chief for the Tallassee Police Department and custodian for evidence, Miles sold the marijuana to a drug dealer for over $4,000.
"The defendant intentionally violated a man's fundamental civil rights and threatened to weaken the public's confidence in our criminal justice system when he decided to beat a suspect into a confession, and to further engage in narcotics trafficking," stated Principal Deputy Assistant Attorney General Vanita Gupta, head of the Civil Rights Division.
During two separate interviews in June 2014, Miles lied to FBI agents regarding his physical coercion of Conrad's confessions. On Tuesday, Miles pleaded guilty to one count of deprivation of rights, two counts of making false statements, and one count of possession with intent to distribute. He faces a maximum sentence of 10 years in prison for the deprivation of rights charge, five years for each obstruction charge, and five years for the possession charge.
Miles also faces state charges for theft after allegedly stealing a .9mm Beretta handgun from the Tallassee Police Department evidence locker while serving as Assistant Chief.
Accused of incest and sexually abusing handcuffed infants, Conrad was sentenced last month to 16 years in prison after pleading guilty to three counts of child sex abuse and one count of first-degree sex abuse. His common-law wife, Brandy, is serving ten years for similar charges. Due to Miles' inherent corruption and incompetence, Conrad will probably not spend the rest of life behind bars, away from innocent children.